Former ACT leader says National at risk of losing status as main opposition party
Author

Publish Date

Sun, 11 Apr 2021, 4:24pm
Follow the podcast on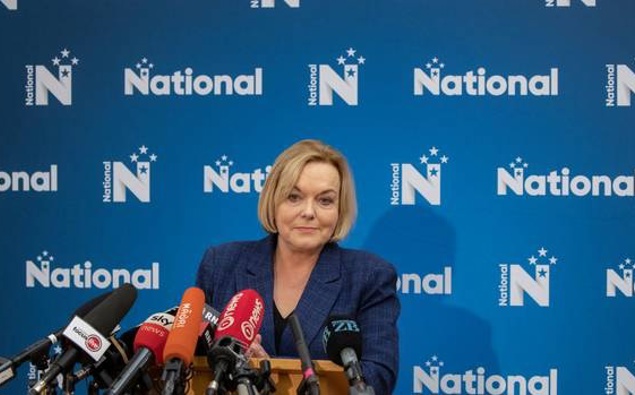 Former ACT leader says National at risk of losing status as main opposition party
Author

Publish Date

Sun, 11 Apr 2021, 4:24pm
A former ACT leader says it's possible that National could no longer be the main opposition party sometime in the future. 
Richard Prebble, who was one of the founding MPs of the ACT Party and leader from 1996-2004, this week cast doubt on National's leader Judith Collins to stay in the position - calling her a dead leader walking over a failed attempt by her and her deputy Dr Shane Reti to get the caucus to oppose Labour's fluoridation plan.
"Collins was not defeated over her views on fluoridation but her tactics. Her erratic captain's calls during the election concerned National MPs. Last week confirmed their doubts about her judgment.
"Labour is on the ropes on housing and how to return to normal and Collins wants to fight the government on fluoridation!" Prebble wrote in the NZ Herald.
Speaking to The Weekend Collective, Prebble says that this week's Roy Morgan is the latest evidence that National continues to be on the decline, while ACT's popularity is on the rise - as evidenced by the Party adding nine new MPs at last year's election. 
Prebble says that under an MMP style Parliament, it's very possible that either Labour or National could stop being a major party, citing Israel's Labour Party as an example. 
"It used to be the most successful Labour Party in the world, and had been the government most of the time in Israel's history. They are now reduced to seven MPs in a Parliament of 120."
He says that it is not inevitable, but it is a possibility, particularly given National's current trajectory. 
"If you ask me to predict that's going to happen immediately, I would say that's very unlikely but I wouldn't exclude it." 
He says that National's problems are bigger than Judith Collins, with their selection process and several problem MPs likely leading to the Party losing the conservative vote.
Prebble says that any potential leadership replacements have to move quickly before the party's prospects get any worse - and Collins has to go by Christmas. 
LISTEN ABOVE