Peter Dunne: Labour wants the Greens 'corralled into a corner'
Author

Publish Date

Sun, 1 Nov 2020, 3:46PM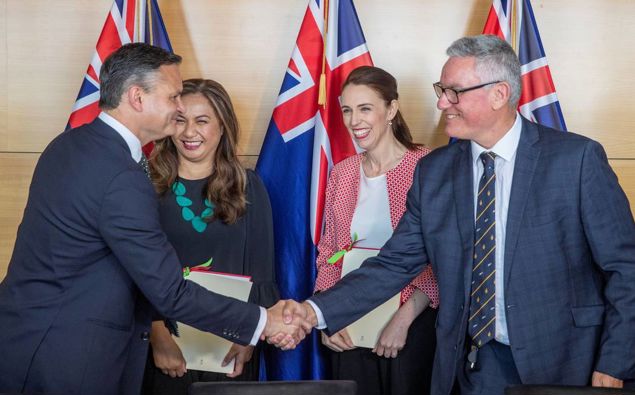 Peter Dunne: Labour wants the Greens 'corralled into a corner'
Author

Publish Date

Sun, 1 Nov 2020, 3:46PM
The Greens have signed on the dotted line to accept a post-election deal with the Labour Government.
Green Party members agreed last night to what's being labelled the "cooperation agreement".
Prime Minister Jacinda Ardern says it represents the continuation of the Labour-Greens relationship and provides stability.
She says she wants to bring as much consensus as possible, although this agreement didn't require consensus to be formed.
Greens co-leader Marama Davidson told reporters the party understands the opportunity.
She says for the first time in MMP history - a party with a clear majority has afforded ministerial positions and cooperation areas... while still allowing the Greens to maintain a unique voice.
Former United Future leader Peter Dunne told the Weekend Collective the winner from this new cooperation agreement is Labour.
"What they've done is they've thrown out a few little tidbits to the Greens, but the price of that is that they will almost certainly get the Greens vote on everything, as well as confidence and supply."
He says that, from the Greens point of view, they would be happy with the deal by getting the ministerial portfolios. 
The danger for them is they could be neutered on issues that are important to them.
"From Labour's point of view, that's precisely what they want, the Greens corralled into a corner where they can't be a conscience to Labour on the left."
LISTEN ABOVE