Dunne: Northland poll makes NZ First's future uncertain
Author

Publish Date

Sun, 9 Aug 2020, 4:52PM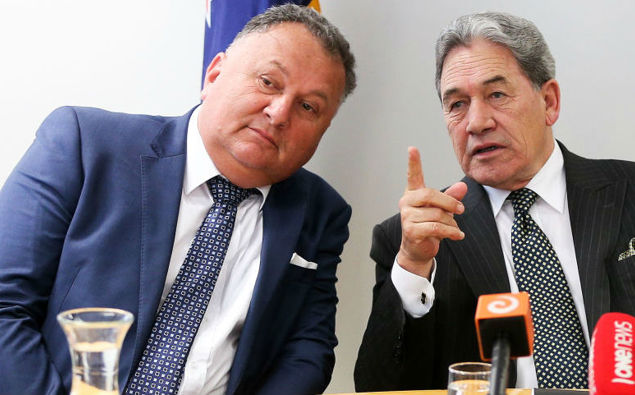 Dunne: Northland poll makes NZ First's future uncertain
Author

Publish Date

Sun, 9 Aug 2020, 4:52PM
A former MP and Minister believes NZ First's time in Parliament may be at its end. 
A 1 News Colmar Brunton poll has Jones on just 15 per cent support, with National's Matt King, the incumbent, on 46 per cent and Labour candidate Willow-Jean Prime on 31 per cent.
The party vote in the poll shows Labour on 41 per cent, ahead of National on 38 per cent, Act on 8 per cent, NZ First on 7 and the Greens just below the 5 per cent threshold.
Jones did not front on TVNZ's Q+A show this morning but admitted he needed to get the "political jack-hammer" out. There was a huge road ahead.
The party has been languishing at about 2 per cent in recent polls, but NZ First has usually done better on election night than in the polls.
Former United Future leader Peter Dunne says that means we can't discount Winston Peters' party just yet. However, he told The Weekend Collective that he would have thought that Jones would be in second, not third, place. 
"Northland voters aren't changing their loyalty. And give credit to [Labour's] Willow-Jean Prime. She is running a very strong campaign if Labour has got the lead on National."
He says that Jones' style can draw people in but also put them off in equal measure, and with Labour not offering a deal, Jones will have to do it himself. 
Dunne says that most electorate deals are normally based around a MP who has been there a long time, which Jones is not. 
As for the future of the party, Dunne says it will depend on Winston Peters' decision and if he wants to stay.
If he doesn't, "do they all just board up and go away, and if they do, where do they distribute their votes too?"
Dunne says it could have a seismic effect on the political scene as those NZ First votes are redistributed. 
That redistributing could happen already, he says, if the low poll puts people