Omarosa Manigault-Newman on her experiences with Donald Trump
Author

Publish Date

Sun, 1 Nov 2020, 4:43PM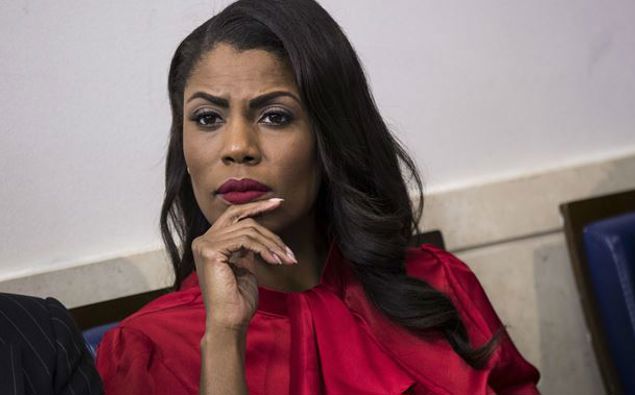 Omarosa Manigault-Newman on her experiences with Donald Trump
Author

Publish Date

Sun, 1 Nov 2020, 4:43PM
A former advisor of Donald Trump says he has morphed into a completely different person from when she first met him.
Omarosa Manigault-Newman, a controversial Apprentice contestant who became a White House staffer, resigned unexpectedly in December 2017 in a public falling out with Trump.
Despite being a Democrat, she joined the White House as one of just two African-Americans in the room. She says she expected some normalcy, having worked in the Clinton White House, but it was "bizarre from day one" with the early introduction of a Muslim ban.
Manigault-Newman says that Trump was engaging and a good communicator when they first met on the first season of The Apprentice, but that has changed over 17 years. 
"The last time I had to brief him, he could not focus, he could barely read what I wrote on the note cards, and he kept forgetting what time of day it was and what event I was talking about.
"In terms of his mental state, there is deterioration." 
In terms of Trump's attitude towards race, Manigault-Newman says that he is racist, and that the recent book by his niece, Mary Trump, "shook her to her core". 
"She talked about him utilising the n-word throughout her lifetime. Can you just imagine I was around this man for 17 years of my life?"
She says that behind his facade, there is a lot of racism and bigotry in Trump.
Despite cutting all ties with Trump in 2017, asides from ongoing lawsuits over her book, Unhinged, Manigault-Newman says that she still has contacts in his camps.
There are several signs that his standing in the race is deteriorating, she says, including Trump cancelling a planned victory party and downsizing it to a smaller gathering at the White House.
Another critical factor for him is his difficulties raising money. 
"He has under-raised money. His campaign is in a significant amount of debt. It has left a trail of bills and debt across the nation at these rallies, not paying people, not paying vendors." 
However, if Trump loses, there are many concerns that he will not stand down peacefully. 
Manigault-Newman says that the windows in Washington DC are boarded up in anticipation of an "all-out war" that Trump will incite should he lose. 
"If he does not win, please note that he will not go peacefully, he has a bloodthirst that is dangerous. He will encourage his followers to respond with violence if necessary."
LISTEN ABOVE