Judith Collins not fazed by increasing support for David Seymour
Author

Publish Date

Sun, 11 Jul 2021, 4:47PM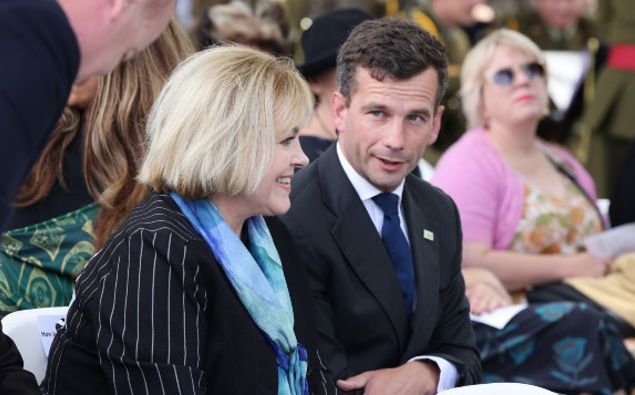 Judith Collins not fazed by increasing support for David Seymour
Author

Publish Date

Sun, 11 Jul 2021, 4:47PM
Judith Collins isn't phased about the Act party's increasing support.
A recent UMR poll has put David Seymour ahead of the National leader, by two percent.
Together the two parties have 35-percent of the vote, while Labour and the Greens have 55 percent.
Collins told The Weekend Collective she isn't concerned about it.
"We're just really working well and I just think we've been through a tough couple of weeks, and I feel really good about where we are now."
In a potential counter effort, National is launching a billboard campaign to "demand the debate" for all New Zealanders.
She says Kiwis are being left out of important policy decisions by the Government which she says they didn't campaign on.
She says some include the car tax, Auckland's cycle bridge, changes to Maori wards - while at the same time thousands of children are growing up in motels, and mental health services are in crisis.
Collins says that they need to allow people to have a debate on things such as constitutional issues. 
LISTEN ABOVE