Judith Collins defends speech suggesting Labour are planning a 'separatist' Māori Government
Author

Publish Date

Sun, 2 May 2021, 4:47PM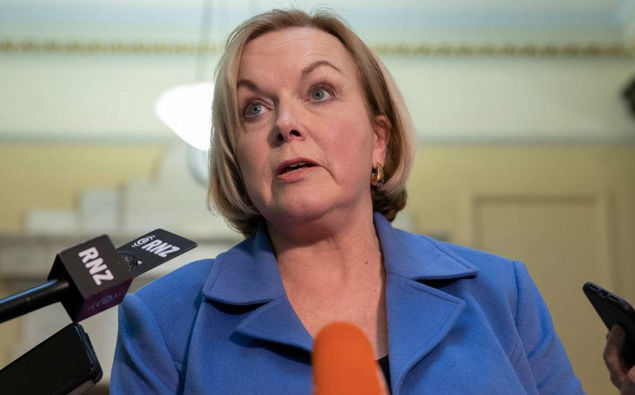 Judith Collins defends speech suggesting Labour are planning a 'separatist' Māori Government
Author

Publish Date

Sun, 2 May 2021, 4:47PM
Her comments have been labelled desperate - but Judith Collins maintains we're going down a dangerous path on race relations.
The National leader is under fire for a speech at the party's Northern Convention, where she claimed Labour's trying to create a 'two system' New Zealand.
She also went on the attack over the freshly-announced Māori Health Authority.
Collins told the Weekend Collective the Government is going too far.
"This is a matter of principle, and the principle is that we get health out to the regions and the people who need it.
"We don't need to have an entire co-governance system."
Maori Crown Relations Minister Kelvin Davis says he's disappointed but not surprised - and it's a desperate speech from an increasingly desperate leader.
National Māori Authority Chair Matthew Tutaki says comparisons to segregation are completely inappropriate, and says Collins should change her tune on the issue.
"That is just absolutely evil, and she needs to come out and say that is not National Party policy."
He says the return of "dogwhistle politics" and the denigration of Māori are not going to win National votes. 
LISTEN ABOVE