Vaccinologist questions the current rate of the vaccine rollout
Author

Publish Date

Sun, 11 Apr 2021, 4:55pm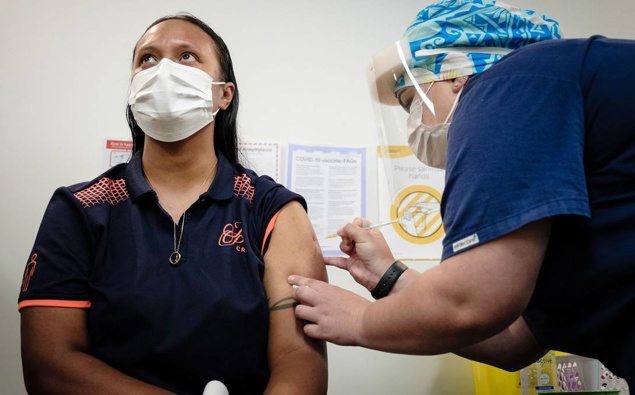 Follow the podcast on
Vaccinologist questions the current rate of the vaccine rollout
Author

Publish Date

Sun, 11 Apr 2021, 4:55pm
An Auckland University vaccinologist is concerned about the speed at which people here are being vaccinated.
Many have accused the government of a lack of transparency regarding the number of people who have had shots.
It comes amid reports that a new Covid-19 vaccination clinic in Ōtara, South Auckland, could be vaccinating five times the number of people that are booked in.
South Seas vaccination clinic, in the old Manukau Institute tech building, was on its second day of operation today working through people in group one and two due to get their Covid-19 jab.
Today, there were just 100 people booked, with the possibility of a few walk-ins booked by a GP or a non-government organisation.
It meant the clinic was vaccinating only 20 per cent of the people it could be.
It has led to National and other voices declaring the rollout is moving too slowly - but vaccinologist Helen Petousis-Harris told the Weekend Collective it's difficult to find vaccination numbers to see exactly where we are. 
"There's no dashboard for that as this point. Unlike when we always knew every day how many cases we had, we don't have that count of information flowing yet." 
She says that it was always going to be something that would need to ramp up - but the questions is are we where we'd like to be at this point. 
Dr Petousis-Harris says that the number of jabs every day does seem to be going up, but there is the feeling that we are behind where we should be. 
LISTEN ABOVE