Francesca Rudkin: You can't bollard the whole country, but you can help the kids that are ram raiding
Author

Publish Date

Sun, 15 May 2022, 10:29am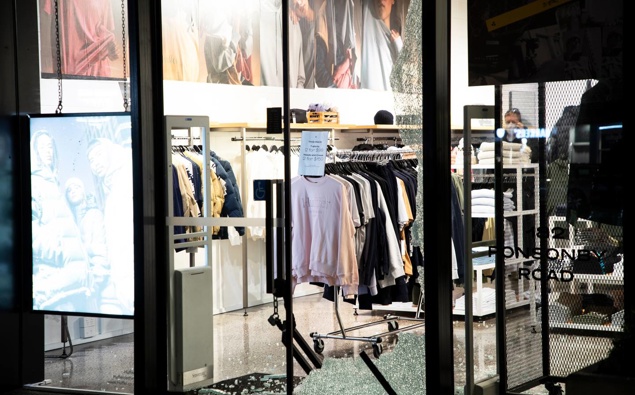 Follow the podcast on
Francesca Rudkin: You can't bollard the whole country, but you can help the kids that are ram raiding
Author

Publish Date

Sun, 15 May 2022, 10:29am
On Monday 16 May, Police Minister Poto Williams will take a paper to cabinet for sign-off, outlining the Government's solution to the spat of ram raids we're currently experiencing. This follows a recent announcement that funding will be allocated in the 2022 Budget to support businesses and protect themselves from ram raiders. 
We don't know what these solutions are at present, but it's the Government's way of acknowledging there's a problem – a problem which has been around for a while now. However, don't expect anything to change quickly. There is no quick fix. 
There are calls for physical solutions - such as bollards, grates and grills - although this is something that many businesses already have in place. 
They're good options, but the issue is city wide, so where do you start installing bollards and where do you stop? You can't bollard the whole of Auckland – and while it sounds like a quick fix, bollards need council and community consent. 
It's easy to cry out for harsher penalties and consequences, and yes, we want to discourage other teens from jumping on the bandwagon, but locking them up and throwing away the key isn't helping anyone. 
It's reassuring to see much of the commentary this week has been on finding sensible, long-term solutions. Child welfare experts, and even a victim, have come out expressing the importance of understanding the complexity of these children's needs, and providing them with the wrap-around support they need to make sure they are housed, fed, at school and making different decisions. 
It's easy to see why ram raids have been in the headlines. They are audacious acts of violence in which the damage, fear and inconvenience they cause generally outweighs any gain. The imagery makes for good television and news, and the fact youth dominate ram raid statistics adds to their shocking nature. 
But ram raids are not new – they are just spiking - which brings them into public awareness. As awful and upsetting as they are for the victims, the ram raid trend will move on - and pretty soon we'll be up in arms about something else. 
Whatever the style of crime; children and youth will still be involved - for the rush, the escapism, and the money, - unless their real issues, whatever they may be, are dealt with. 
It's worth reminding ourselves that overall youth crime is not on the rise. Ministry of Justice data shows youth offending dropped by more than 60 per cent in the decade to June last year. 
Let's do what we can to address the current ram raid trend, but let's not be fooled into thinking it's more than it is. And let's keep our focus on what really makes a difference – getting these kids into a position where being involved in a ram raid seems to them as stupid as the rest of us already think it is.