Francesca Rudkin: Why the Northland case is so frustrating
Author

Publish Date

Sun, 10 Oct 2021, 10:19AM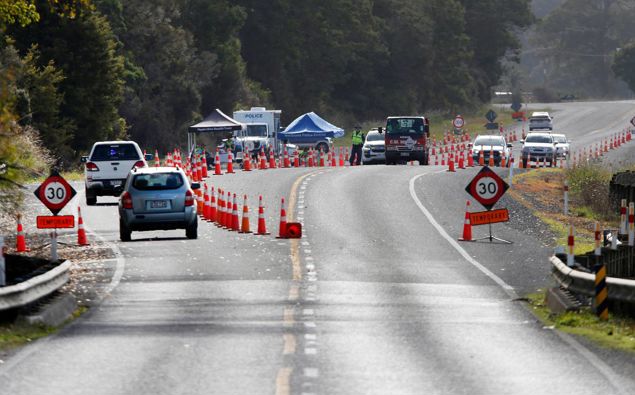 Francesca Rudkin: Why the Northland case is so frustrating
Author

Publish Date

Sun, 10 Oct 2021, 10:19AM
As Northland moved into Level 3 at midnight on Friday I thought the Whangarei Mayor Sheryl Mai summed up the feeling of the north well when she said "I'm just really ropeable."
I've been impressed with how tolerant we've been when Covid cases have popped up in the community. We've seen people be compliant and helpful, using the tools on offer and taking responsibility. 
The majority of people don't want to spread Covid 19 - they've been happy to be tested, used the Covid app, and assisted contract tracers. 
Which is why this Northland case is so frustrating. 
As Mayor Mai said, 'We've got a person who really has done everything they should not do. And they have impacted all of Northland as a result.
Far North mayor John Carter added Northland returning to level 3 was "unfortunate and frustrating", which I imagine is an understatement. 
There have been plenty of rumours about the woman who falsified documents to get her travel exemption from Auckland to Northland, and then went on a tiki-tour. Winston Peters popped up on television yesterday to voice a rumour regarding her affiliations and profession, and the last 24 hours have been full of denials from all sides. 
Normally, we don't get personal information about people who test positive for Covid – we have had details about first or early cases, but generally the government is very conscious of protecting people's privacy.
This Northland case is a little different. Rules have been broken, there's no cooperation, and it appears to be a terribly selfish act - so people are angry and want answers.  
The government more than likely know quite a bit about this person and they should just come clean with what they know; then we can move onto what's important, which is protecting the people of Northland - that's where our energy should lie. 
Northland vaccination rates are low, about 70 per cent of Northland's eligible population have had one dose, while 48 per cent have had two doses. The rates are lower for Maori: 52 per cent for one dose and 32 per cent are fully vaccinated.
Now is the time to do whatever it takes, offer all resources necessary, to make it easy for those in Northland, especially in remote areas, to get vaccinated. 
It's also a warning to other lowly vaccinated areas around New Zealand. 
As of Monday it's no longer clear what the government's strategy is towards Covid 19, but whatever it is, high vaccine coverage is key. All New Zealanders regardless of alert level need to be prepared to be exposed to Covid 19.
But it's not all doom and gloom, Professor Michael Baker believes that Auckland should pursue a regional suppression approach, while the rest of New Zealand can continue to pursue a regional elimination approach. It's going to involve the tightening of internal borders, but it allows for time to get vaccination rates up, and keep alert levels down as we begin this transition to living with Covid.