Francesca Rudkin: Why I'm not expecting a roadmap out of Covid anytime soon
Author

Publish Date

Sun, 11 Jul 2021, 10:46AM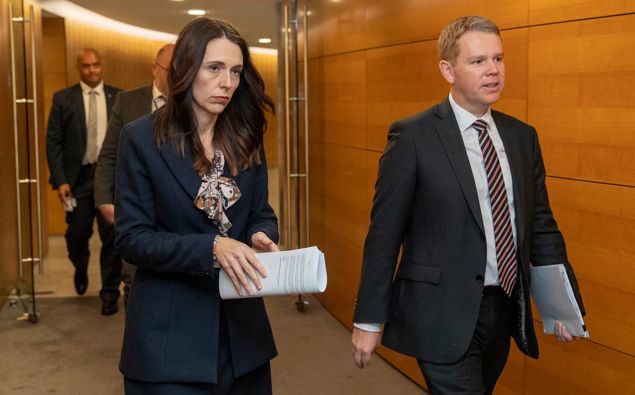 Francesca Rudkin: Why I'm not expecting a roadmap out of Covid anytime soon
Author

Publish Date

Sun, 11 Jul 2021, 10:46AM
In September last year heading into the Covid election, I asked on this show for the government to show us our road map out of this global pandemic.
It didn't necessarily need all the details, as we even then understood how unpredictable this virus can be, and how situations can change quickly.
I was just asking for a clear picture of the steps we needed to go through, the milestones we needed to reach, on order to begin opening up to the world again. I wanted reassurance the government had a team working on this – that they understood our options and our priorities.
Almost a year later, I've given up waiting expectantly. I'm resigned to the odd comment from the Tourism Minister about how long it will be before international tourists are allowed back into NZ, or snippets from the Covid Minister about how MIQ is here to stay.
There was initial praise this week for Australian Prime Minister Scott Morrison's road map, a four-stage plan that would see Australia transform into a vaccinated nation that manages COVID-19 with few restrictions.
It's pretty common sense and sees less people allowed into Australia, experimentation around isolation options, and getting as much of the country vaccinated as possible. Currently in Stage 1 of the plan, Morrison makes it very clear that moving to stage 2 will depend on vaccination rates.
It's at this point you realise that as reassuring as it is to see the Federal government say they have a plan, a plan without a timeframe or deadline isn't a great plan.
Essentially, Australian still have a wait and see approach. Like us.
No doubt our government will keep an eye on how Australia's plan is received – as it will with Singapore, and the brave, and perhaps foolhardy, move by British Prime Minister Boris Johnson to remove all Covid 19 restrictions on July 19th.
But I don't see our government sharing a roadmap for us anytime soon.
For two reasons. One, why would they? We know delivery can be an issue for this government, and plenty of Kiwis are relaxed with the Covid 19 response.
The Government commissioned research into "how New Zealanders are feeling in relation to Covid-19, and the associated behaviours required of them". In response to the Covid situation in New Zealand, 75 per cent of New Zealanders "feel like the country is heading in the right direction".
53 per cent of people are worried about opening up the quarantine-free travel zone beyond Australia and the Cook Islands and 84 per cent of people are happy with stopping travel from very high-risk countries.
And this brings me to my second reason – the vaccine is the road map, even if it is unspoken. The government can's see past this and believes everything else is superfluous until we, and the rest of the world is vaccinated, and we see how well those vaccinations holds up against Covid.
It's just a bugger that rolling out a vaccine programme in New Zealand seems to be as tricky as the virus it's trying to curb.
Maybe that's why an overwhelming majority of people - 90 per cent - do not expect life to return to normal after they are vaccinated.