Francesca Rudkin: While we're on a roll, let's keep pushing to get NZ tourism back on its feet
Author

Publish Date

Sun, 6 Mar 2022, 11:30am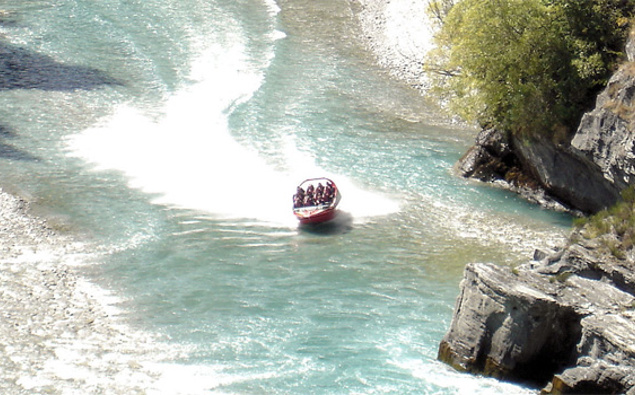 Follow the podcast on
Francesca Rudkin: While we're on a roll, let's keep pushing to get NZ tourism back on its feet
Author

Publish Date

Sun, 6 Mar 2022, 11:30am
In a week filled with dark and shocking news, it was gorgeous to see photos and videos of New Zealanders returning from across the globe and reconnecting with loved ones at airport arrival lounges. The long, smothering hugs said it all. 
These Love Actually moments were a glimpse of pre-pandemic life (albeit with masks on). I'm sure there were a moments of sheer disbelief as loved ones drove away together.  
This week, three people mentioned they'd finally booked a trip for later this year – they'd done it because they felt confident enough that their trip would actually happen.  
This week, epidemiologist Sir David Skegg who leads the Strategic Covid-19 Public Health Advisory Group, said more border restrictions may ease soon, and the government appears open to bringing dates forward.  
He did make the point that decisions about opening to tourists should wait until this Omicron outbreak peaks. I'm not sure this is an immediate problem – right now we're a world leading Covid hotspot.  
But this will pass, and pretty quickly.   
So, it's time to be thinking about and preparing the next steps for how we reconnect with the world – something the government hasn't got a great track record of doing.  
It's now that we need to be having conversations with our $17 billion hibernating tourism industry about what they need to get back up and running, and how the government can help.  
There's no magic switch to flick – we need to entice tourists, get them here and then be ready to host when they arrive.  
There was outrage recently from New Zealanders living overseas that Tourism New Zealand has started global advertising while the border remained closed.  
Messaging challenges aside – perhaps '100% pure-ish, but improving' – it actually felt like the government was front footing its Covid response! 
The rest of the world are already traveling, and it's no secret we shut up shop, so we've got to tell them we're 'coming soon'. We're not an easy place to get to and most tourists plan trips well in advance so to minimise the lag we need to get them thinking about us as early as possible. 
Then there's the issue of getting tourists here. While Air New Zealand is making plans for restarting long haul passenger services, there are only 14 airlines operating international flights to 25 destinations at present, compared to 29 airlines traveling to 43 international destinations pre pandemic. It will take time to increase flights, and for competition to bring down ticket price.  
Most importantly, we need a tourism sector for when visitors arrive. Our tourism operators deserve to know as soon as possible how things are planned to unfold – those who have survived the last few years are going to need time and support to prepare their operations for what's coming their way. 
So, while we are on a roll, and loving those long embraces at the airport, let's keep pushing forward with getting the tourism industry back on its feet.