Francesca Rudkin: We have been reluctant to legislate in New Zealand against terrorism
Author

Publish Date

Sun, 5 Sep 2021, 4:05PM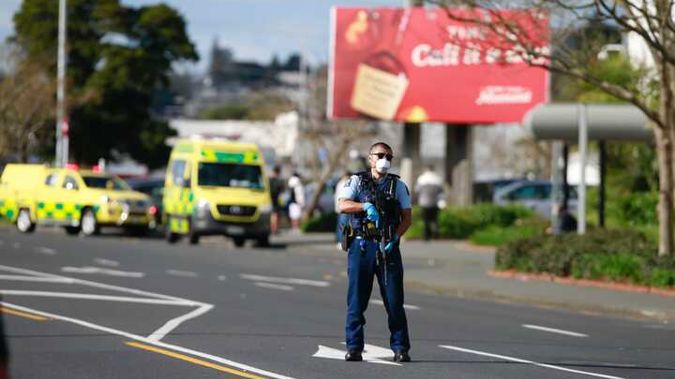 Francesca Rudkin: We have been reluctant to legislate in New Zealand against terrorism
Author

Publish Date

Sun, 5 Sep 2021, 4:05PM
When I read the comments from a witness who was just meters away from Friday's dreadful terror attack at New Lynn's Countdown, I just wanted to give her a hug.
She said, "I'm so sorry. I couldn't do much. I just froze. I wish I could do more".
How many of us would have reacted the same way? As much as I'd like to think I'd kick into superhero mode, the reality of seeing such a horrific situation unfolding in the dairy isle of my local while I'm doing my weekly shop would probably render me motionless too.
We have been reluctant to legislate in New Zealand against terrorism. Who knows why? Maybe the memory of New Zealand's most controversial counter terrorism operation, Operation 8 in 2007 makes legislators nervous about expanding anti-terror laws. Maybe, even after the Christchurch terror attack, we still don't accept that terrorism and New Zealand can go hand in hand.
There have been a lot of comments about whether proposed changes to counter-terrorism laws in New Zealand could have made a difference to the outcome on Friday, a suggestion the government, as well as law and terrorism specialists, deny.
The proposed additional penalty for planning or preparing an attack could not have been applied retrospectively to this person, who had been on the police's radar since 2016 and in the judicial system since 2017.
We also don't know, and according to Police Commissioner Andrew Coster we possibly never will, whether the assailant on Friday had actually planned his attack, or whether it was an opportunistic, impulsive move.
Adding this new penalty for planning or preparing a terrorist attack is an interesting challenge, one I imagine has kept legal minds busy. It's not in our nature to lock up people for thinking about something, but not doing it, so what will the threshold be for police to act? How much and what kind of evidence will be necessary for a prosecution. Obviously an expansion of our criminal law needs careful, considered thought.
I'm all for pushing through a law that will make it harder for an attack such as Friday's to take place, and it's good to see the government finally acting with urgency, but the main priority should be making sure it's a fair and effective law, not a rushed one.