Francesca Rudkin: The vaccine pass system is a bit of a shambles
Author

Publish Date

Sun, 5 Dec 2021, 9:40am
Follow the podcast on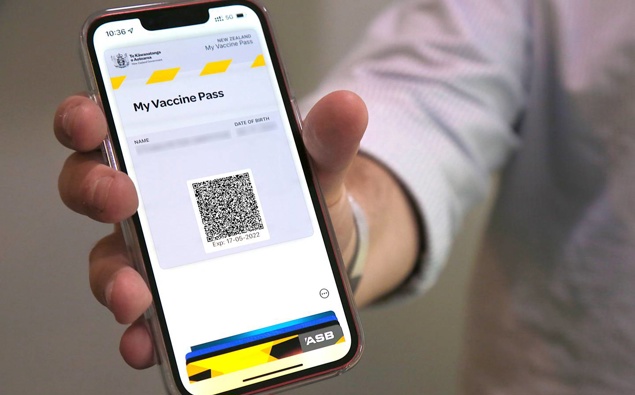 Francesca Rudkin: The vaccine pass system is a bit of a shambles
Author

Publish Date

Sun, 5 Dec 2021, 9:40am
After one hundred and seven days in lockdown, Auckland finally moved into the traffic light system on Friday.  
Suddenly my life as an Uber driver kicked into high gear again, as my daughter was allowed back into her dance school – so nice not to have to rearrange the furniture anymore for zoom lessons – and end of school term celebrations with mates took place. It was great to see the kids hanging with their friends – a good way to end what has been a pretty … what's the word, a pretty crap year.  
As I drove around town, it was fabulous to see Auckland alive again – restaurants and pubs packed with people outside, clearly excited to be reconnecting, and businesses hugely relieved to be on the long road of recovery.  
Friday I snuck off to the movies. The cinema offers the perfect retreat from sticky hot summery weather, and the big screen was just heaven.  
There are always pros and cons of entering and leaving lockdowns – basically a simpler life versus a busier one – but it's good to be busy and it's good to be back.  
While my whole family was out making the most of the traffic light system, my partner was stuck at home, continuing his week long quest to get a vaccine pass.  
If you take our exceptionally small household sample, the My Vaccine Passport has a 75% success rate. Accessing my and the kid's vax passports was a breeze. But when something goes wrong – like with my partner who has had three jabs and not one of them is recorded in the system by the Ministry of Health - it goes well and truly wrong.  
Forms have been filled in, vaccine cards photographed as proof, phone calls have been made, a case has been actioned, a pharmacy and GP consulted, and yet. Nothing.  
On Thursday evening we were thrilled to read the Ministry of Health's group manager for national digital services, Michael Dreyer announce that the 70,000 or so people who need assistance with their vaccine passes would be emailed a temporary exemption that is valid until 11.59pm on December 14. 
What Mr Dreyer might not have known, was that at pretty much the same time as I was reading that article, in which he stated they wouldn't be able to get all issues resolved by the next day, Friday, Tim received an email from the MOH worker dealing with his situation telling him that due to the increasing backlog of cases being worked through, turnaround time may be around 4 weeks to resolve his issue.  
So, no. The Ministry weren't going to get this mistake corrected by Friday. Or possibly by the 15th December, or perhaps even by Christmas day. 
Let me be clear – I have no issue whatsoever with those working the phones, those on the front line - whether it is the Health line, the Vax line. Every time I have had contact with the call centres people have been amazing.  
But clearly, like we have seen with contact tracing and the Covid welfare line, there just aren't enough of them. The service seems to be working out the kinks as it goes, dealing with the quirks of a system which once again feels as if it has been designed as a response, not a gold case standard. As one tech expert said about the My Vaccine Pass system – you get what you plan for.  
Pushing go on developing the technology that underpins the pass app in October was clearly too late – I'm sure planning the vaccine pass system had been on someone's list of things to do for a long time, but once again, there seems a lack of urgency to get things underway within this Government. The frustrating thing is we will probably never know the machinations that go on behind the scenes. 
70,000 out of almost three million people applying for passes have issues might not sound like a big number if you turn it into a percentage, but when you think about solving 70,000 individual issues, well that's a bit of work.  
As a nation we've been understanding that dealing with a pandemic has been a brand new experience, and that aspects of it are worked out along the way. But 70,000 people went and did what they were told and got vaccinated; 4 weeks to sort out this mess is unacceptable.