Francesca Rudkin: The return to New Zealand Standard Time marks the end of golden weather
Author

Publish Date

Sun, 24 Apr 2022, 9:44am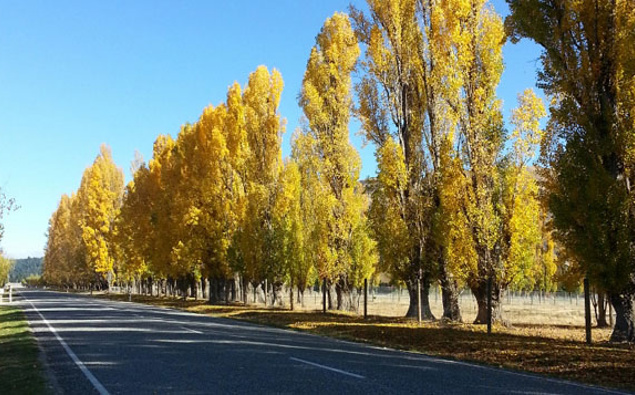 Follow the podcast on
Francesca Rudkin: The return to New Zealand Standard Time marks the end of golden weather
Author

Publish Date

Sun, 24 Apr 2022, 9:44am
If you've been traveling the country, or maybe just looking out the window, this week there is no mistaking autumn is well upon us. The changing leaves, cooler mornings and evenings and, of course, the return to New Zealand Standard time all mark the end of the golden weather.  
And what a truly golden summer it has been.  
Having two long weekends in this school holiday makes this first break in the year the perfect time to start nesting for winter. The garden has had a good tidy up and trim, veggies are in the winter, and the last of the feijoas have been scooped up.  
I wish I could say the same thing the about the inside our house.  
We live in a modest-sized home, but with decent storage so, when the kids have tidied their rooms, things are pretty neat and tidy. Everything looks to be in its place.  
This, however, is a rouse. A mere cover for my hoarding tendencies. Because at the bottom of our stairs is a door. And if you could open that door – your jaw would drop.  
This is what we euphemistically call the 'storeroom', and it's filled to the brim with stuff. Stuff I was going to sort out over Christmas. Stuff I was going to sort out over Easter. Stuff I will definitely sort out this weekend.  
As of this morning, all I've done is attempt to open the door, and then almost cry as I contemplate what awaits.  
Let me paint a picture. It's a very narrow room, about 3.5 meters long and under 2 metres wide. It has room for a linen cupboard and space under the stairs to stack large items like suitcases and cat carriers. This perhaps hasn't helped, neither us or the cats have been on trips over the last few years so it's been relatively easy to ignore.  
Floor-to-ceiling plastic containers are filled with children's books, baby clothes and toys. There are boxes filled with disorganised photos, old technology, Christmas decorations, work documents from jobs I did 20 years ago, and knickknacks. There's a foot spa, ski boots and stuff that people give you that you don't know where else to put it.  
The size of the room makes it very difficult to move and the mere physical challenge posed by the room may be what has me closing the door in despair. Perhaps I'm also getting overly sentimental? I think I'm being practical keeping some of this stuff - but will it really be used again? Am I just hoarding?  
June Saruwatari, author of the book Behind the Clutter, says we hold onto things because we think we'll need them one day. Things like those pants you hope you'll fit again one day, or books you've been meaning to read for years. But in reality we hang on to far more objects than we need, and instead of motivating us they become talismans of guilt and shame.  
The state of the storeroom is my talisman of guilt and shame!  
Saruwatari, a little like Marie Kondo, has a series of questions she asks herself.  Do you honestly need this item? Do you love it? Does it have some sort of significance in your life? Does it serve a purpose? 
If I think about what's behind my storeroom door there are quite a few 'no's lying in wait. That may be enough motivation to make me try again this afternoon. Maybe.   
I hope if you had a project or list of jobs to accomplish this weekend you've had more success that I have so far.