Francesca Rudkin: The mosque attack story will be told one day - but not like this
Author

Publish Date

Sun, 13 Jun 2021, 10:18AM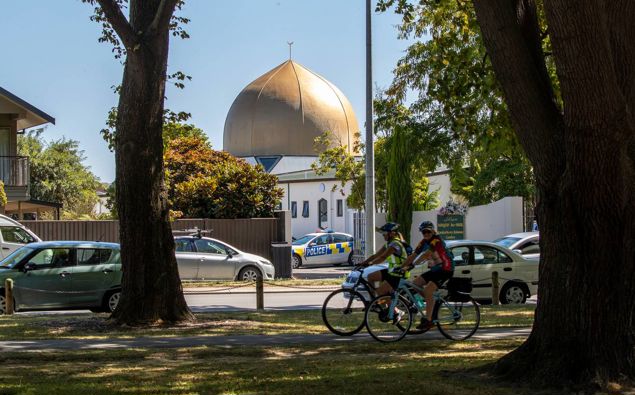 Francesca Rudkin: The mosque attack story will be told one day - but not like this
Author

Publish Date

Sun, 13 Jun 2021, 10:18AM
On Friday evening, The National Islamic Youth Association started a petition asking for a film about Prime Minister Jacinda Ardern's response to 2019's Christchurch terror attack, currently titled They Are Us, to be cancelled.
As of this Sunday morning, the petition has gained almost 41,000 signatures.
Over the years, I've watched a lot of films based on true events. They represent stories that should be told, stories that deserve to be told, stories that mark a moment in time or of great change.
Depending on the subject, these films inform and provoke, entertain and uplift, move or horrify. They can be cautionary or motivating tales, and subjective or balanced.  
Quite often people have tried to stop these movies been made – and failed. This is the movie business after all.
But in the case of They Are Us, I think they've got it wrong. Making this film just doesn't seem right.
While it's important to remember They Are Us is still in pre-production, it has received plenty of criticism, with some calling it "insensitive", "too soon" and an example of the "white saviour" mentality. It's hard to disagree.
It is insensitive to the Muslim Community, and in particular those still dealing with ongoing trauma and grief - even if the script was developed in consultation with several members of the targeted mosques.
It is also too soon for this story to be told. The film Munich told the story of the Israeli government's retaliation against the Palestine Liberation Organisation after the Munich massacre at the 1972 Summer Olympics. It was released in 2005. 22 July told the story of the 2011 Norway attack by Anders Berivik. It was released in 2018. Hotel Mumbai told the story of a terrorist attack in India in 2008. It was released in 2018. And Out of the Blue, told the story of the tragic Aramoana massacre in 1990. It was released in 2006. 
That's gaps of 33 years, 7 years, 10 years and 16 years. The Christchurch terrorist attack happened in 2019.
But I don't get the feeling this film is being made for us. I think it's been made for an international audience fascinated by our Prime Minister. 
And that brings me to the angle the film is taking. It's not so much about the attack as the response to the attack. It's apparently an inspirational story about our leader's response to the tragic events, and the remarkable achievements of her government and citizens to rally behind a message of compassion and a ban on assault weapons.
I hope no one asks us how that ban is working out? Or if this was a case of too little too late? Or if it has New Zealand changed for the better and how?
We're still working all this out. It's pre-emptive and embarrassing to be patting ourselves on the back just yet.
I would have thought the vast, vast majority of New Zealanders were just extras in the story – not the heroes. The heroes were those inside the mosque; the victims and the survivors.
The Prime Minister has said "There are plenty of stories from March 15 that could be told, but I don't consider mine to be one of them." Well said.
The story of the Christchurch attacks will be told at some point – but hopefully not like this.