Francesca Rudkin: Space travel could be possible within our lifetime
Author

Publish Date

Sun, 4 Jul 2021, 12:42PM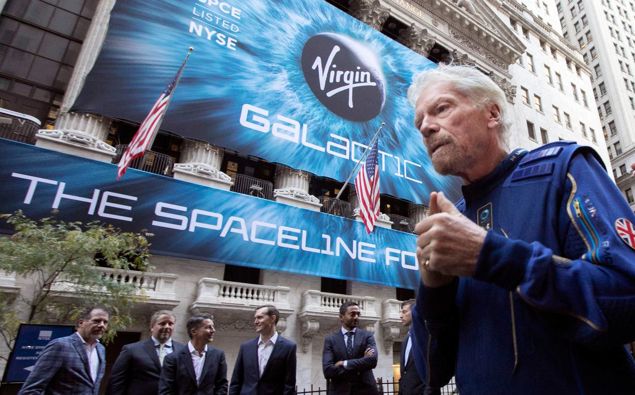 Francesca Rudkin: Space travel could be possible within our lifetime
Author

Publish Date

Sun, 4 Jul 2021, 12:42PM
This week I helped my daughter prepare for her science test – Astronomy was the topic.
As we got our heads around the phases of the moon, tides, and distances in space – all of which fascinated my daughter - it occurred to me that if my daughter wanted to, a trip to space in her lifetime isn't out of the question.
And how soon private commercial space travel becomes a reality depends in part on how two crewed test flights to space go over the coming weeks.
On Thursday, Virgin Galactic founder and charismatic showman Sir Richard Branson announced he would beat Amazon founder Jeff Bezos to blast off by nine days. Winning the race to become the first business titan to fly to space.
This trumped Bezos announcement last month that Blue Origin, the rocket company he founded over two decades ago, would finally launch its first test flight with people on board. It's spacecraft New Shepard is scheduled to launch on July 20th – the 52nd anniversary of Apollo 11 landing on the moon.
Tomorrow  Bezos steps down as the CEO of Amazon and both he and his brother will be on the test flight that aims to reach just past the Karman line, the internationally recognised boundary of space at approximately 100 kilometres above Earth's mean sea level.
For just a moment there, I imagine Bezos felt very pleased with himself to finally beat Elon Musk's SpaceX at something. SpaceX's growth has been extraordinary since its inception in 2002, and has been launching its Falcon 9 rockets to orbit for more than a decade, and delivered NASA cargo and astronauts to the International Space Station. But when it comes to private citizens, SpaceX isn't planning a flight until September.
So I can only imagine how infuriated Bezos was when he heard about Sir Richard Branson's show stealing announcement this week – not only was Virgin Galactic going to launch its Virgin VSS Unity Space Plane on July 11th, but Richard Branson would be on that flight.
Bezos' Blue Origin have been quick to reminded us that Branson's Virgin Galactic's ship will only reach an altitude of roughly 88 kilometres.
This must be one of the most extreme "mine is bigger than yours" competitions the corporate world has ever seen.
But I'm also fascinated by the decision these gentlemen have made to walk the talk. Nothing says 'I have total faith in our space ships' more than owners jumping on the first flights available.
I tend to think of space travel in the same way I think of technology in general, never buy the first series of anything, let the creators iron out the glitches and put out a much improved second or third series.
Whether they're driven by ego, passion or belief in the product, that Bezos and Branson are suiting up and heading to the edge of space this month just made the commercial race to space even more thrilling.
A billionaire's life is no more valuable than anyone else's, but the presence of these two on board surely makes what is already a stressful job even more stressful for the teams responsible for these flights.
Of course, while we may dream of one day seeing Earth from space, private space travel will remain the folly of the rich for a long-time yet. An unnamed person is paying US$28 million to be the fourth person joining the Bezos brothers and 82 year-old female aerospace pioneer Wally Funk. For the other team, Virgin Galactica is currently charging NZ $295,000 for a ticket. 
For the near future, the rest of us who have a fascination with space will have to be satiated by movies, drama series and documentaries.
For my daughter and her generation though, start saving – if things go well in the next few weeks space could become the new OE.