Francesca Rudkin: Parents should do what is best for their kids in sending them back to school
Author

Publish Date

Sun, 7 Nov 2021, 12:16pm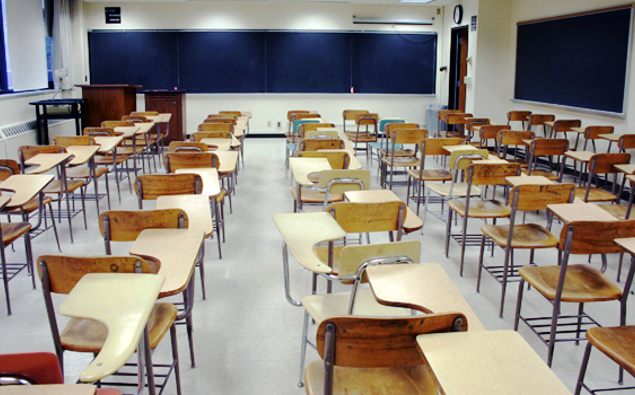 Follow the podcast on
Francesca Rudkin: Parents should do what is best for their kids in sending them back to school
Author

Publish Date

Sun, 7 Nov 2021, 12:16pm
Once upon a time, at this time of the year primary school principals would be worried about things like staff retention and the thankless task of student placements for the following year. Teachers would be focused on finishing reports, and getting to the final day of school without losing their minds. 
This week, principals are still dealing with staff retention, and they'll be wishing it was as challenging as previous years. This year, they also need to deal with the implications of a government mandate requiring teachers to be double vaccinated by January 1st if they're to return to face to face teaching next year. 
Many principals have already asked the question and know what they're dealing with. Others are not sure how many of their teachers will or will not have had their first jab by November 15. 
In a job market that was already incredible tight, even if a small percentage of teachers decide not to get vaccinated, the impact on schools will be significant. Many schools stand to lose much loved and appreciated members of their communities, it's enough to ruin a principal's summer holiday. 
Primary principals have another complex, but more immediate, issue on their plate right now. How they get their pupils, a cohort which is not yet vaccinated, back to school in a safe and practical way. 
This week, the Auckland Primary Principals Association have been meeting to work out how to do this. The Association's recommendations have been passed to the Minister of Education Chris Hipkins, who is expected to take them to cabinet Monday or Tuesday – with an announcement hopefully Tuesday. 
One thing I think we can assume is not all pupils in year 1 – 10 will be heading back to school on the provisional return date of November 15th. If anything, I think you will see a staggered return to across year groups. Some of the younger ones may not make it back at all. 
When it comes to high school, it makes sense to wait until seniors are on study leave before welcoming back years 9 to 10 – many of whom are vaccinated. 
The other thing I'd say is I that I think it should be up to individual schools as to when and how year 9 and 10 students return - depending on resources and community preference. 
I'm at the point where I don't even care if students do school work. My year 10 son needs to see his mates and play some sport. I'd be happy if his school just let him play footy and basketball all day. 
It gets trickier for those under 12 who aren't vaccinated, and I feel for parents making the decision whether to send their children back to school this year if they get a chance. 
The government needs to give parents a timeline for how quickly Medsafe may approve the Pfizer vaccine for 5 – 11 year olds. And do it this week, when they announce their plans for schools re-opening. 
But whatever the timing, the fact this cohort is unvaccinated is one of the main concerns when it comes to re-opening Auckland's primary schools, and the reality is that 5 – 11 years olds won't get fully vaccinated this year. 
So that's something the Government is going to take into consideration when making their decision, as will parents. There are pros and cons for each choice of whether to send kids back to school or not. With only three to four weeks of the school year to go, parents should simply do what's right for them.