Francesca Rudkin: One truth about us humans, most of us don't like change
Author

Publish Date

Sun, 13 Mar 2022, 9:27am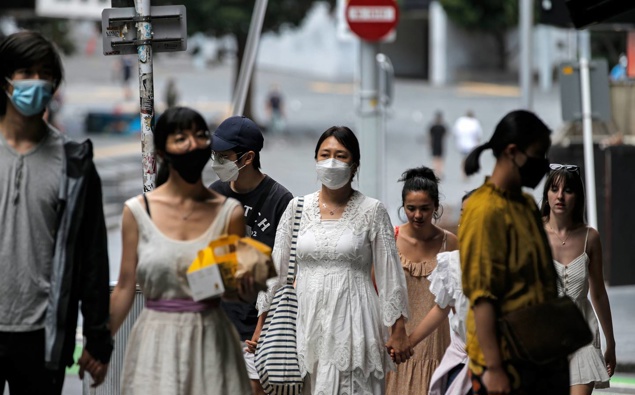 Follow the podcast on
Francesca Rudkin: One truth about us humans, most of us don't like change
Author

Publish Date

Sun, 13 Mar 2022, 9:27am
One of the many truths about us humans is that generally most of us don't like change.  
In theory, we appreciate that it may be good, required or even desperately needed, but often not enough to overcome our preference for just, well, not doing anything. Our comfort is in complacency.  
Busy lives, stressful jobs, the joys and juggle of raising a family means the majority of us spend our time accepting situations beyond our own small bubble, maybe hoping it will change, but for the most part inert.  
And it's not just the individuals, it's companies, multinationals, governments, the lot. 
Which, unfortunately, means it often takes a huge scare to change things. And it seems we don't scare easily.  
Look at the environment – it doesn't matter how dire the warnings are or how many natural disasters or marine heatwaves take place; individuals, companies and governments will drag their feet for as long as they can before endorsing more than incremental change.   
How long have clinicians and patients been saying the New Zealand health system is stretched to the limit? And how often do we accept the message from the government of the day, that there is only so much money to go around? The growing backlog of patients is a reminder that these issues won't go away post-pandemic.   
Other issues include the price of groceries and petrol; and yet even after government investigations and sometimes intervention little seems to change. 
So, I wonder if in a more turbulent 2022 we get a bit more frightened, a bit more rattled; rattled enough to demand and embrace change.   
We've seen it with Russia, the horror of what's unfolding has led to judgement on the company Russian money keeps.  
It's not a new problem, it's not been a secret, but the inertia's been blown open and what has, for a long time, been unethical is now unacceptable.  
We often look to the government to make change, but for the most part, governments are followers, and the people they follow are us.  
So, with all that 2022 has thrown at us already, maybe there will be a tipping point in which we embrace change.