Francesca Rudkin: Monopoly and why I hate it
Author

Publish Date

Sun, 18 Jul 2021, 10:20AM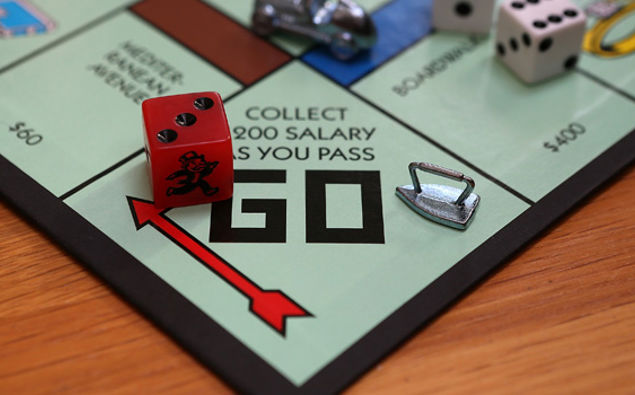 Francesca Rudkin: Monopoly and why I hate it
Author

Publish Date

Sun, 18 Jul 2021, 10:20AM
School holidays often means board games. Especially in winter. I love a game of cards, or backgammon, but when someone in my family suggests a classic board game which I know could last hours – sometimes days - I slip off my chair under the table.
OK – so that's what I think about doing in my head. Mostly, I reluctantly play.
Monopoly is a favourite in our house, and I felt like a terrible mother this week when my daughter wanted to play and I couldn't bring myself to join her. Bless her grandmother for stepping up to the table and taking her on.
I didn't always hate Monopoly. But after years of playing with my kids – a son who would strategically buy only between Mayfair and Regent Street, cover it in hotels and bankrupt you in one bad throw of the dice, or my daughter, who would buy wherever she landed then negotiate as only a child can to get the final property to make a monopoly – I'm kind of over the property market. Even if it is only a board game.
But as I put my head in a book while the others played this week my father told me something about Monopoly which has made me like the game just a little more. Apologies if you've heard this story before, but it was news to me.
During World War II, Monopoly was more than just a board game – it was a way of sending hidden escape kits to captured Allied service men in prison camps throughout Nazi-occupied Europe.
John Waddington, who at the time manufactured the boards and players' tokens, worked alongside MI9, the secret government department responsible for helping prisoners of war and liaising with resistance movements in continental Europe. Waddington had mastered printing on silk – which is why Monopoly led the charge. It's hard to spoil a silk map, which were laminated within the board and sent by fake charities to the camps as part of humanitarian packages.
There are stories of Monopoly sets sent out with tokens made of pure gold – to aid prisoners making their escapes. And when it was discovered German guards weren't searching the sets, real German currency was included in some of the packs of Monopoly banknotes.
Waddington printed little clues on the game, so the military knew which game to send where. A full stop here or there, would determine whether the game was to be sent to Italy, Norway, Sweden, Germany, or Northern France. "Straight" boards were marked "Patent applied for" with a full stop.
It's also thought the game tokens were used to hide compasses and even files. British historians think Monopoly boards could have helped thousands of captured soldiers escape from prison camps during the war.
So next time you're looking for a story to distract your child when you've landed one of their properties, no doubt covered in intensive housing, this story may be helpful.
Monopoly really was a 'get out of jail free' card.