Francesca Rudkin: Lockdowns are on the way out, personal responsibility is in
Author

Publish Date

Sun, 23 Jan 2022, 9:51am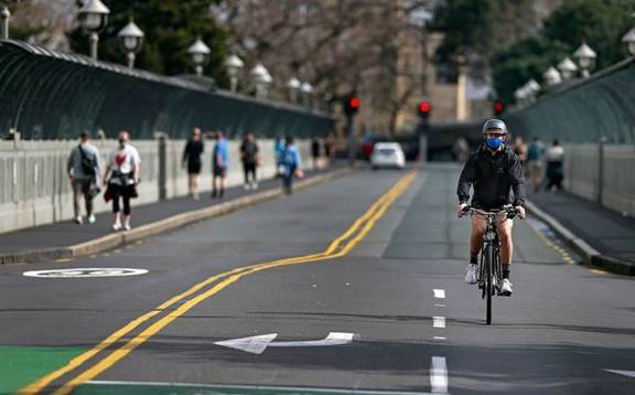 Follow the podcast on
Francesca Rudkin: Lockdowns are on the way out, personal responsibility is in
Author

Publish Date

Sun, 23 Jan 2022, 9:51am
Yesterday morning, I had the pleasure of filling in on Saturday Mornings with Jack Tame, and so left a short list of jobs for the family to complete. Nothing too taxing; get some washing on, pick up a pair of ballet shoes, and grab a few things at the supermarket.  
When I got home after midday, everyone was exhausted. And it wasn't the heat.  
Turns out, quite a few people had taken Speaker of the House Trevor Mallard's advice on Twitter and also headed to the supermarket to stock up a bit. At 10am Royal Oak Pak N Save was chock-a-bloc, queues had formed outside, there wasn't a free trolley insight. It was like the old days, of 2020.  
As the checkout queues began snaking their way down and around aisles, no doubt calls were being made to get more staff on board ASAP!  
Now I don't actually blame the Speaker of the House for the business unfolding in suburban Auckland on a Saturday morning. His tweet is just part of a changing narrative we've heard from the government over the last week.   
The messages are pretty simple. Crudely summarised they go something like this. Omicron is coming, get the booster, stock up and be prepared to isolate at home, be prepared for a lack of staff, and by the way, the money is running out. Good luck!  
If the supermarket was anything to go by this morning, people are on board with at least some of these messages.  
Lockdowns are on the way out, and personal responsibility is on the way in. And that's not a bad thing. The story naturally changes when you move from locking down mostly healthy people, to isolating people diagnosed with Covid and their close contacts. Suddenly access to supermarkets and pharmacies is not available to them, hence of course people are going to take the 'get prepared' messages more seriously this time around.  
We will get over this impulse soon enough though, we always do.    
But the government isn't making it easy for businesses in particular to get organised. Grant Robertson has announced that at this stage wage subsidies and resurgence support payments will not be available for businesses in the event of an Omicron outbreak, they would need to rely on the leave support scheme. 
I've spoken to several customer facing businesses over the last few weeks. Most say that with the limited information they have, all they can really do is split their workers into teams, take precautions and ramp up testing.  
An optometrist I spoke to had taken government advice and purchased Rapid Antigen Tests for his staff, only to get a call back from his provider to say his order was now going to be 3 weeks late. The government had just come in and stripped their shelves. If the message is for businesses to get organised, then clearly, it's time they were able to import the tests themselves.   
More details are expected to be announced as to how the government will approach our impending Omicron outbreak in the coming weeks. This week was the warm up, a gentle prod to bring us back into the real world after a relaxing summer, and a prompt to fill the pantry and medical cabinets.  
I wonder what will be next?  
But what is clear though is that this is the year of personal responsibility. Last year, the government was in lockstep with us, they did everything they could do to stop us getting Covid, and we didn't want to get Covid. 
This year with Omicron they want to manage how many of us end up in hospital, and many still don't want to get Covid. They're not quite the same things anymore. So perversely, I'll end by echoing Trevor Mallard – spend the next few weeks getting prepared.