Francesca Rudkin: Let's hope this taskforce is up to it
Author

Publish Date

Sun, 8 May 2022, 9:33am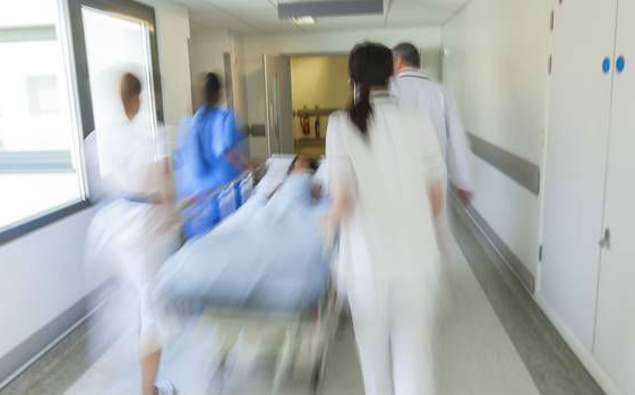 Follow the podcast on
Francesca Rudkin: Let's hope this taskforce is up to it
Author

Publish Date

Sun, 8 May 2022, 9:33am
This week Health Minister Andrew Little announced a taskforce to tackle long delays for procedures and appointments within the health system.  
The thought of yet another working group or taskforce may make us roll our eyes, but this one is at least made up of people working at the heart of our DHB's and health system – which should give us some hope. Those on the taskforce are at least aware of what can and can't be done, and if they can't come up with solutions to get rid of the backlog then I doubt anyone can.  
Andrew Little made the point that New Zealand's health services have come through the pandemic better than elsewhere, due to our lockdown approach and being able to be business as usual for long periods of time.  
However, the latest figures from March show nearly 36,000 people had been waiting longer than four months to have their first appointment with a hospital specialist. That's more than twice as many people as before the Covid-19 pandemic hit.  
And the number of people waiting longer than four months for treatment has more than tripled throughout the pandemic from February 2020 to March this year. 
Then of course there are those who have been waiting since before Covid to even get on a public health waiting list.  
I'm not sure any of these patients are interested in comparisons to other countries at this point.  
What they will be interested in are the solutions the taskforce comes up with, and how DHB's progress will be measured.  
On the table at this stage are the possibility of getting your treatment at another DHB, being offered an alternative treatment plan, and making the most of the private sector. DHB's are being encouraged to take whatever short-term measures they can to reduce waiting times, but we have to wait until September for a national plan to be presented. That feels an age away.  
I really hope they find solutions that are the best outcome for both the patient and the health sector. 
This week, I happened to be reading a book called Scrubbed by Australian heart surgeon, Dr Nikki Stamp. She's is one of only 13 female cardiothoracic surgeons in Australia. While Nikki's book captures her experiences training and working in Australia, I'm sure there are similarities here. She tells a story of toxic workplaces, sexism, a broken health system weighed down by bureaucracy and a lack of staff that leads to burnout. Aside from that – she loves her job.  
Her book reminds us all that there is no quick fix to either the pandemic backlog or the systemic issues that are facing our health workers and the health system. It's about more than just clearing a backlog. With the up-and-coming changes to our health system, we have an opportunity to work towards a truly gold class, patient-centric health service for all.  
Let's hope this taskforce is up to it.