Francesca Rudkin: Is it archaic to have restrictions on when you can go to the supermarket?
Author

Publish Date

Sun, 17 Apr 2022, 9:43am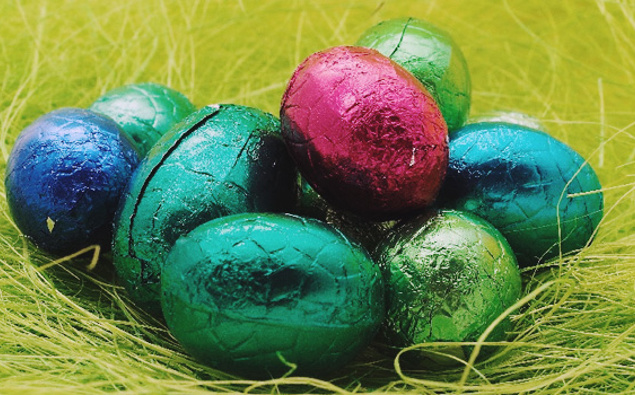 Follow the podcast on
Francesca Rudkin: Is it archaic to have restrictions on when you can go to the supermarket?
Author

Publish Date

Sun, 17 Apr 2022, 9:43am
Hope your Easter is going well. If you're a traditionalist I hope you enjoyed your hot cross buns on Good Friday, and have been searching the house or garden for eggs this morning. Easter is a time to celebrate new beginnings and life, family traditions and, for many of us, a welcome break that acknowledges the start of the year is over and the middle awaits.  
It's also a time of confusing and bizarre restrictions. I'm amazed they have lasted until now, in particular give how secular New Zealand has become. In the 2018 Census almost half the population (48.2 percent) had no religion. This compared with 41.9 percent in the 2013 Census, 34.6 percent in the 2006 Census, and 29.6 in the 2001 Census. 
Do we really still need restrictions on trade and alcohol to be able to celebrate Easter in the manner that was once seen as appropriate? It's a question that's been debated a lot – and has been bought back to the table thanks to ACT's Small Business spokesperson Chris Baillie's Member's Bill to overhaul the Easter trading laws.  
Is it archaic to still have restrictions on when you can or can't go to the supermarket? Should businesses, retailers or restaurants be able to make up their own minds on whether they want to open?  
Or is it refreshing to have 3.5 days a year – Christmas Day, Good Friday, and Easter Sunday, and half of Anzac Day – which are unencumbered by activities we can do every other day of the year?  
I've always been relaxed about the restrictions. A small amount of organisation means we can all cope with the supermarket or local liquor shop being shut for a couple of days a year. But after two years of at times very heavy restrictions on life and a week in isolation due to a family member getting Omicron, I'm less sympathetic to those telling people what they can and can't do. Maybe it's time we let people make up their own minds about how they want to spend their long weekend.  
It doesn't help that the rules are confusing.  
Good Friday is a public holiday and a restricted trading day.  
Easter Sunday is a restricted trading day, but is not a public holiday.  
Easter Monday is a public holiday but does not have trading restrictions.  
Honestly, bless simple old Saturday. 
Not only are businesses juggling their employment obligations, but on Easter Sunday local councils also get to make the rules. So, while everything remains shut-in Auckland except for service stations, dairies, restaurants, cafes, takeaways and garden centres – duty-free shops also get an exemption to stay open, as do all shops in Parnell. It's bizarre.  
Then there's the crazy example of heading out to a restaurant or bar on Good Friday or Easter Sunday and not being able to drink unless you order a meal. That is unless you go to a vineyard where the wine they serve was produced on-site.  
Hospitality has been given a lifeline this week, but as the country moved into the orange traffic light setting Easter and all its quirks come along!  
Surely, it's time for a change. Just because you can do something, doesn't mean you will or should, but it would be nice to make the decision ourselves.