Francesca Rudkin: I didn't just want the Blues to win because they're my team; I wanted them to win because I like an underdog
Author

Publish Date

Sun, 19 Jun 2022, 10:10am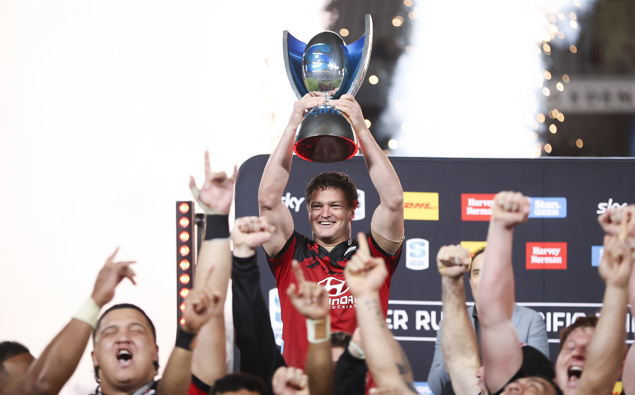 Follow the podcast on
Francesca Rudkin: I didn't just want the Blues to win because they're my team; I wanted them to win because I like an underdog
Author

Publish Date

Sun, 19 Jun 2022, 10:10am
I'm a Blues rugby supporter.  
It's been a long and winding road supporting this team, and I haven't always been the best supporter. Some years the Blues have failed to grab my attention, and other years my attention has drifted elsewhere – I've surprised myself by becoming a bit of an NRL fan now too.  
But I will always be a Blues supporter at heart.  
I've never been tempted to support a team other than the one based in the city where I was born and have spent the majority of my life. I could have jumped ship many times, especially with the Crusaders being unbeatable year after year – I did after all go to high school and University in Christchurch.  
But it wouldn't have felt right. And it really wouldn't have felt right last night.  
This season has been something of a charm for the Auckland team, hasn't it? Going into the last night's final at Eden Park, the team hadn't lost a game since the opening round.  Newfound confidence, cohesiveness and coolness have been on show this season.  
I'm sure I am not the only Blues fan to say that none of this means you can take anything for granted. When it comes to facing the might of Super Rugby champions for five years running there is no guarantee of success.  
So I was nervous going into last night's game. We'd come so far and gotten so close. I actually didn't know whether I would be able to watch the game. I know – silly right, it is after all just a game.  
This is what being a sports fan is all about; enjoying the adrenaline and emotion, knowing you have to deal with either elation or disappointment and sharing that with your team and the people on the couch with you.  
But is it good for us?   
According to Daniel Wann, a professor at Murray State University, whose research program centres on the psychology of sport fandom, being a sports fan is a "very psychologically healthy activity." He says that fandom connects us to other like-minded people, which satisfies our human need for belonging. 
These relationships are significant. Wann found sports fans have higher levels of self-esteem, and lower levels of loneliness and tend to be more satisfied with their lives compared to those who aren't interested in sports. I don't know – it all sounds like you just need to find a community of like-minded people and you'll benefit – and that doesn't need to be a sport.  
However, it's good to know some good may have come out of the pain of watching last night's final. I would prefer that the Blues had just won! 
I didn't just want them to win because they're my team; I wanted them to win because I like an underdog and because I don't think anyone expected them to be quite so dominant this season. I wanted them to win because it's good for New Zealand rugby to be competitive, and for someone else to hold the trophy above their heads for a change. I wanted them to win because they've played well this season.  
It was not to be. Even a sold-out crowd at Eden Park couldn't get the Blues firing last night. But it's been a great ride – thanks for all the great rugby, entertainment and distraction. Let's do it all again next year when Super Rugby rolls around again.  
Congratulations to the Crusaders.