Francesca Rudkin: DWTS has provided much appreciated escapism and something to look forward to
Author

Publish Date

Sun, 22 May 2022, 9:48am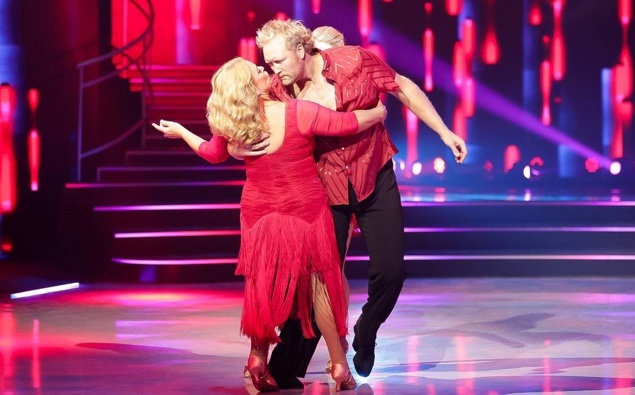 Follow the podcast on
Francesca Rudkin: DWTS has provided much appreciated escapism and something to look forward to
Author

Publish Date

Sun, 22 May 2022, 9:48am
Well, what a week for being in the live TV business.  
I've become a little addicted to Dancing with the Stars. I was first drawn to the show to support my colleague Kerre Woodham, who in a crazy turn of events has been recalled to the show and, in her own words, is going to crawl across the Covid corpses of her fellow competitors to try and get a hand on the Glitterball. But it didn't take long for me to get hooked. It turned out DWTS was the entertainment I didn't know I needed. 
After two years of false starts, it's just been great to see a live show back on our screens, filled with genuine, lovely, brave Kiwi characters putting themselves out there for their charities, and our entertainment. It's kick off 4 weeks ago was another sign we're shaking off the restraints of the last few years, and getting on with life.  
But while DWTS has provided much appreciated escapism and something to look forward to, this week it also reminded us that no matter how much we're all determined to get back to living life to its fullest, Covid is still very much lurking in the background ready to ruin the party.  
Rhys Mathewson and Eric Murray both tested positive for Covid this week, kicking them out of the competition just before semi-final weekend, prompting Vaz and Kerre to be called back to the dance floor with only a couple of days to prepare.  
The celebrity dancers aren't alone. Phoebe, Rhy's amazing dance partner also tested positive for Covid, as well as members of the crew.  
While the production team will be prepared for every possible scenario, and will have a plan B, and C, and maybe D up their sleeves, this kind of chaos is a nightmare for the show. I did quite a bit of live television in my 20's and early 30s, but back in the old days your biggest worry was not swearing on TV, and making sure no one tripped over a cable that might take a camera off air. Very rarely did you have to worry about your talent needing to isolate halfway through a series.  
This week's chaos on Dancing with the Stars is a bit of a metaphor for Covid in 2022. We'd like to move on from Covid, we're determined to do the things we used to do, and we've become almost immune to the cases numbers and tragic deaths daily.  
But our wishful thinking can't avoid the reality Covid is still here and something we won't shake for some time yet. A revolving cast of celebrity dancers on a TV show is one thing, fun even; but waiting to hear who of our family, friends and colleagues gets tagged next in the Covid lottery is quite another.  
What can we do but keep being positive, keep moving, keep dancing? So go Kerry, go Jazz (a very special and quite extraordinary woman by the way), go everyone who's able to turn up this week - whoever wins, the Glitterball trophy will be well deserved.