Francesca Rudkin: Does our digital footprint matter?
Author

Publish Date

Sun, 6 Jun 2021, 1:50pm
Follow the podcast on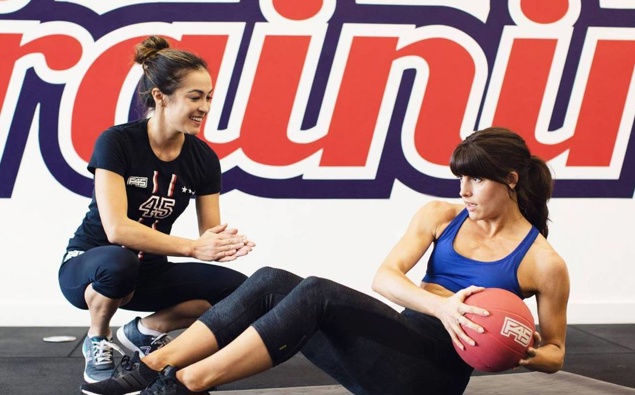 Francesca Rudkin: Does our digital footprint matter?
Author

Publish Date

Sun, 6 Jun 2021, 1:50pm
Have you been to the gym recently, and then had the opportunity to review your form online?
It wasn't until I read about the mild stoush between TV journalist and host Kim Vinnell and a F45 fitness outfit in Hawkes Bay that I realised this was a thing.
The last time I belonged to a gym was over 3 years ago, and thank goodness no one was rushing to photograph or video me. I tend to wear my exercise gear until it falls apart, I've normally got a tissue hanging out of my sports bra, and if I'm doing a class I'm generally moving in the opposite direction to most others.
This goes some way to explaining why my favourite exercise is running in the bush.
But when I did go to the gym they didn't film classes, and ticking the 'opt out' box for being videoed or filmed for marketing or promotional purposes was accepted without a fuss.
So, when I heard the F45 gym said they couldn't guarantee Kim wouldn't appear in the background of video or photos taken for social media, and that the waiver had to be signed, I thought that's ridiculous, surely you should be able to opt out?
But this is the world we live in.
Social media provides businesses with the opportunity to advertise and build their brands without having to spend money on what used to be called 'talent fees'.
Individual business can decide the terms of entry and the Privacy Act doesn't explicitly prevent businesses from collecting information on people, including photos, for promotional purposes. F45 are open and honest about the practice – and, to be fair, it feels as if it's part of their culture.
It turns out plenty of people are happy to pay a fee for a service and to be used for free advertising – I know many are relaxed about being filmed and see social media posts as motivational and inspiring.
This is the world we live in.
So maybe it's not a ridiculous situation; just a culture clash? Maybe it's a case of wrong fit rather than either side being right or wrong?
Personally, I can't think of anything worse than being filmed working out. It's not my thing, it's not why I work out and I don't think anyone wants to see it. If I was offered that same waiver and told the business couldn't work around me or didn't wish to work around me, it's simply not the place for me.
But it's an interesting conversation to have, because you'll find these waivers all over the place - you may have signed one at work, your kid's school, sports club or a competition of some type.
When it comes to kids in particular, it is wise to think twice.
We spend a lot of time encouraging tweens and teens to think about their digital footprint - it seems every week another high profile person is exposed for saying something stupid in their younger years - so why expose them any more than necessary?
So, perhaps the best place we can get to is one where everyone is encouraged to look at each situation and make a decision without judgement, repercussion or discrimination.
This, for better or worse, is the world we live in.