Francesca Rudkin: Covid and other winter viruses are back with a vengeance
Author

Publish Date

Sun, 17 Jul 2022, 9:45am
Follow the podcast on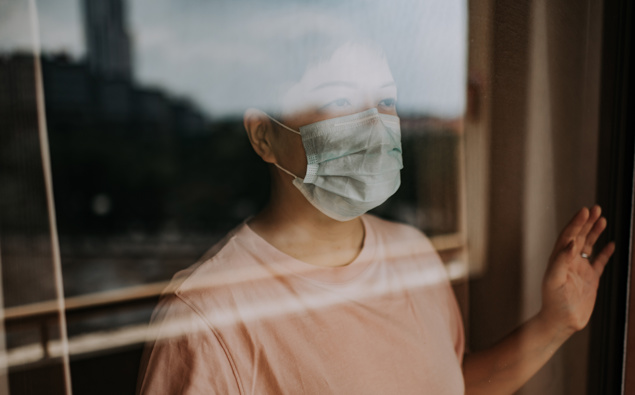 Francesca Rudkin: Covid and other winter viruses are back with a vengeance
Author

Publish Date

Sun, 17 Jul 2022, 9:45am
The first week of the holidays has been pretty quiet in our household as Covid popped in for a visit. We'd been hoping to get to the school holidays in good health, but as cold, flu and Covid-19 started taking people out left, right and centre we knew it was going to be touch and go.  
Covid-19 and other winter viruses are back with a vengeance and creating all the frustration and disruption we've come to expect.  
On Friday Air New Zealand claimed more than 20,000 people have cancelled flights these school holidays, with around 57,000 customers contacting the airline wanting to change plans. It's not just customers wanting to change flights – Air New Zealand had a tough start to the holidays with bad weather and higher-than-usual employee sickness leading to cancelled flights as well.  
Then there's the well-documented impact Covid-19 and flu is having on an under-staffed health system.  
It was no surprise then to see Dr Ayesha Verrall make her first major announcement as the new Covid-19 Minister this week. The government rolled out additional measures to help tackle this second wave of Omicron and the flu and ease pressure on the health system and workers.  
Expanded eligibility and availability of antivirals, access to free RATs and masks, masks for children at school and more support to get schools ventilated, and second booster shots available to those over 50 are the headline new measures.  
Interestingly, no mention of the traffic light alert system, which has passed its used by date but which no one seems brave enough to throw out. The government's aware there's no appetite for increased restrictions under the orange setting or a move to red. Instead, the government's response is sensible; they're doing what many have been asking, helping people to look after themselves.   
We've seen it here at work this week. NZME cancelled its planned get-together on Thursday to celebrate the results from the latest radio survey, and the RBA decided that this week's NZ Radio Awards will now be a virtual event. Both disappointing decisions, I'd even bought a dress, but as we head toward the peak of this second Omicron wave deciding not to have large group gatherings is the right call.  
If people are given personal responsibility they'll mostly do what's right – even if it's no fun! 
Covid for me has been a head cold – a pretty nasty one – but no flu symptoms or symptoms particular to Covid. In pre-Covid times I may have been tempted to 'keep going', but actually, I've been happy to stay home, down tools, recover, and keep my crappy Covid cold to myself.  
Like many, I've grown sick of wearing masks but after experiencing my first illness in two and a half years I'd prefer not to catch a cold or flu as well this winter, so will certainly be more proactive when it comes to wearing masks again. 
So while we do our bit, let's hope the Government is doing their bit to make sure we can handle this approach long-term. They knew in January this winter would be tough for our battered health system, and yet those on the front line tell us we're not improved our ability to handle it.  
There are no easy solutions but that doesn't mean we can't do things to improve the current situation – immigration anyone? 
In the longer term only time will tell if Minister Little's new Health NZ could do a better job.