Francesca Rudkin: Auckland is fractious after this past week
Author

Publish Date

Sun, 3 Oct 2021, 9:45AM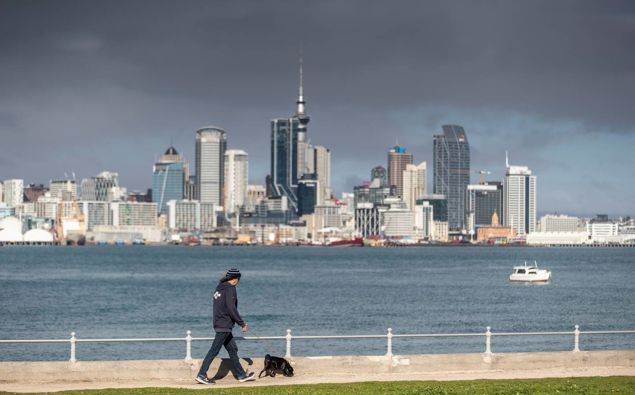 Follow the podcast on
Francesca Rudkin: Auckland is fractious after this past week
Author

Publish Date

Sun, 3 Oct 2021, 9:45AM
It's been an interesting week in Level 3. 'Fractious' would be the way I'd describe Auckland at present - we're ever so gently pulling apart at the seams. 
This week I've heard of teenagers catching up with their mates at the park, kids having sleep-overs, friends going on walks together. Being in level 3 and double vaccinated some bubbles are growing faster than they should.
In other neighbourhoods though, where sub-clusters linger, there is still an urgency to get tested and vaccinated and many are clinging tightly to their bubbles as they've been asked to do. 
You never know what you're going to get when you venture outside. Some people smile and nod as they walk and run past you, others scowl at your proximity. Some scan their Covid tracer app, but many haven't switched into mandatory mode yet.  
We've seen case numbers dip, then rise dramatically, sending kids into a panic - "are they going to take away our takeaways?" was the cry in our house on Wednesday. A day later, both the numbers and kids were calmer.
We fluctuate between good news – a family was reunited this week, a ridiculous proposal for a cycleway across Auckland harbour was ditched, and finally 165,000 migrants can plan their lives – and bad news - stories of MIQ misery and the closure of one of Auckland's iconic restaurants. Euro's demise is a sign of what's to come. 
But while many of us are fraying in week 7 of lockdown, it has been confronting over recent days to watch a gang congregate for a funeral and Brian Tamaki lead his flock of around 2000 to the Auckland Domain in an anti-lockdown protest. 
For 18 months people have not been able to comfort, farewell or mourn their loved ones when they pass away during lockdown. It's one of the particularly cruel impacts of lockdown, but one that's been endured for the greater good.
So watching a gang take to the street, or gather outside a cemetery, is flaunting the rules and infuriating; what concerns me just as much is what happened before and after the funeral - everyone home for a cuppa? 
The same could be said for Brian Tamaki's anti-lockdown protest yesterday at Auckland's Domain. A couple of thousand people turned up to hear Tamaki's message to the Government, which was "We've had a gutsful". 
I don't want to shock Tamaki, but we've all had a gutsful and the government is well aware of our lockdown fatigue. Only days from now the government will decide whether Auckland changes alert levels. Publicity stunts like this don't add to the conversation, they only put at risk the chances of us moving down levels. 
Painful as it is, we need to ride out the next few days at least, keep the vaccination rates up, and look forward at a summer of much fewer restrictions. 
Let's hope a few don't ruin it for us all.