Francesca Rudkin: After all these years, daylight savings still takes a minute to get used to
Author

Publish Date

Sun, 3 Apr 2022, 9:34am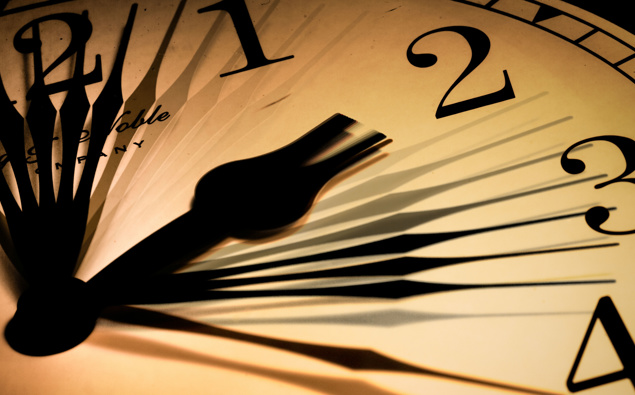 Follow the podcast on
Francesca Rudkin: After all these years, daylight savings still takes a minute to get used to
Author

Publish Date

Sun, 3 Apr 2022, 9:34am
It doesn't matter how many years I've been putting clocks back and forward, for daylight saving, it always takes me a while to work out if I'm getting more or less sleep. It's a pre-occupation.  
I blame the confusion on smartphones, which make the change automatically for us at 2 or 3am, so we don't have to think it through. This morning we gained an extra hour's sleep as our clocks reverted to New Zealand Standard time.  
Daylight savings started in NZ in 1927 and we've played around with it quite a bit since then – including extending it to 27 weeks in 2006/2007. 
In 2008, an independent survey by the Department of Internal Affairs asked New Zealanders if they agreed with daylight saving – ninety percent approved, six percent disapproved. 
The six percent were likely farmers or parents of young kids, both dealing with dependents who don't like their routines changed.   
In 2018 there was a bit of a groundswell for constant summer hours. A poll of 1500 people by Neighbourly found that 49.3 percent wanted constant summer hours and 50.7 wanted the normal annual changes.  
This year, Te Anau announced it would not revert to New Zealand Standard time but would keep summer hours. It's not an official move – more an experiment to see how it might work out. As Visit Fiordland manager Stu Cordelle said, "When we came up with the idea it was a bit of fun, but it also made perfect sense as we do have a whole hour more daylight than the north of New Zealand and just so many things to do. The response we've had and the positive support from locals mean that we'll be sticking with 'Te Anau Time' for a while yet".  
Te Anau isn't the first New Zealand town to make its own call on what the time is.  
In 1974 a trial of daylight saving didn't go down well in the Northland dairying town, Ararua, who decided they would not be adjusting their clocks. They created their own "Ararua Time" independent from the rest of us. Several years later they came on board and changed their clocks.  
I say 'good on you, Te Anau'. The simpler thing to do would be to make the most of their additional daylight hours by changing their work or business hours – but where's the headline in that.  
They are not on their own for refusing to change the clocks – much of Asia and South America now keep the time steady, Europeans are sceptical and the US is on the brink of passing the Sunshine Protection Act which will make daylight saving permanent.  
I've heard all the reasons why we shouldn't change the clocks. It's bad for our circadian rhythm, the transition causes an increase in heart attacks, workplace injuries, driving accidents, and in spring trampoline injuries increase. Damn that extra hour kids get to have outside!  
But I think we've got the balance right. In a couple of weeks, we will have adjusted to the change and for a while grabbed that extra bit of daylight when we need it most.  
The irony is that as the days continue to shorten into winter, we'll find ourselves in the same place – getting up in the dark and wondering if it's OK to go to bed at 8.00pm.  
Good luck with the weeks ahead!