Francesca Rudkin: A little frustrated by Little
Author

Publish Date

Sun, 8 Aug 2021, 4:56PM
Follow the podcast on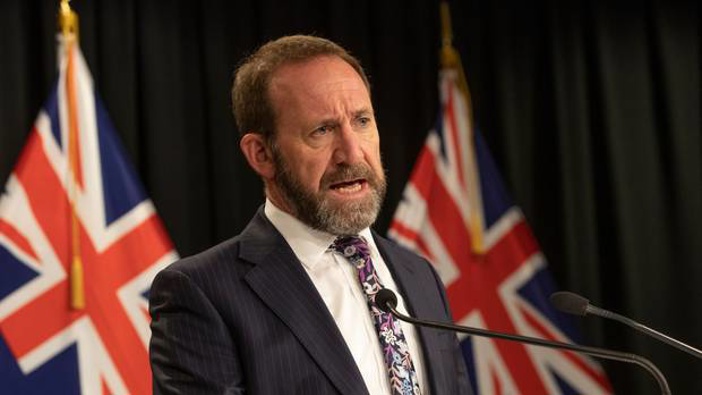 Francesca Rudkin: A little frustrated by Little
Author

Publish Date

Sun, 8 Aug 2021, 4:56PM
GP21, the Conference for General Practitioners has been taking place over the weekend in Wellington. Minister of Health Andrew Little, spoke to the group on Friday afternoon.
If the Q & A after Little's speech was any indication it would be fair to say the audience was a little frustrated by the Minister. I suppose that's what you'd expect from a sector facing major issues, and the Minister turns up to announce a raft of monitoring indicators so he has better insight into what's working and what isn't.
You'd probably be wishing for concrete action rather than monitoring - it's not like we're currently guessing what the problems are.
GP's have come forward to say they're struggling to meet the demand from their community. In some areas patients are waiting weeks to see their GP, while some family doctors are closing their books as they can't take deal with more people wanting their services.
We've heard from doctors concerned about hospital patients being discharged early, with general practitioners having to meet their needs without extra funding or resources.
We've been told over and over there is a shortage of GP and practice nurses. It's a situation being made worse by visa issues for overseas-trained GPs. Over 230 doctors and 900 nurses are currently in the suspended 'expression of interest' pool - the very beginning of the residency process.
How many more of these much needed doctors will leave NZ before processing opens again? Apparently around 40% of New Zealand's GP workforce is trained overseas. That's why it's important to get this issue sorted.
On top of this; in May 2019 The Royal New Zealand College of General Practitioners released the results of their 2018 Workforce Survey, which concluded that 47% of the existing GP workforce intends to retire within the next 10 years. 27% plan on retiring within five years.
So if I was in the conference audience I'd probably want more definitive plans for how the government plans to deal with issues leading to poor health outcomes like poverty and inequality, and labour, resources and funding shortages.
I'm not surprised some GP's laughed when the Minister announced he would monitor how many under 25s were able to access specialist mental health services within three weeks of referral.
I would have thought the government who in the 2019 Budget allocated $1.1billion in operational spending on mental health initiatives over five years would already have an idea of this already.
When asked about the hostile response, Little replied, "I didn't come here to be licked up and down". Now that's a picture you don't want to paint. He went on to say, "I came here to engage with people. If I am not being told, how can I and the government respond properly".
And here is what I don't get.
Andrew Little knows about all these issues, and more. As he said, the Health sector was under the hammer before Covid 19 hit. He's as frustrated as we are. He told Newsroom on the Thursday before his speech, he's struggling to get his head around the fact the government pumped billions of extra dollars into the health system,  and "the same pressures that were evident three years ago are evident now". 
So why didn't he turn up and acknowledge how things are? Why did he rely on announcing some monitoring measures? Rather than reassured those in primary health care that he understands their concerns and is working on it.
Minister Little has taken on a massive challenge this term transitioning the current health system to a National system and disestablishing many DHB's along the way, and I'm hoping like heck he gets it right.  We all want a fairer system.
But GP's have been speaking up loud and clear for years now.
Maybe Little, and the previous Labour coalition government, should have engaged a little earlier.
Take your Radio, Podcasts and Music with you