Sunday Panel: Will National listen to John Key's warning after election loss?
Author

Publish Date

Sun, 22 Nov 2020, 1:01PM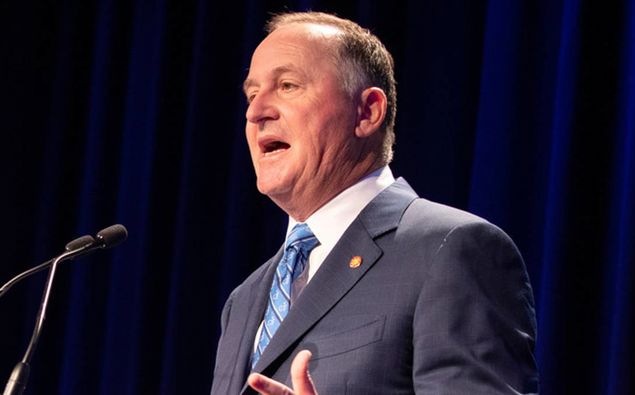 Sunday Panel: Will National listen to John Key's warning after election loss?
Author

Publish Date

Sun, 22 Nov 2020, 1:01PM
National could learn a lot from John Key this weekend - and that may involve being more like Jacinda Ardern. 
The former Prime Minister and National leader spoke to party members at the AGM yesterday in Wellington, saying a victory for National in 2023 is possible/
Sir John says National needs to believe in a New Zealand, that gives people the encouragement and freedom to take risks, and work hard.
He says the party needs to show the contrast between National and a Government fixated on increasing taxes, printing money and spending more than it could ever earn.
He says voters need to be reminded that the Government failed on every major policy it campaigned on in 2017.
His speech came at a direct contrast to what followed from National's president, Peter Goodfellow.
In his speech, Goodfellow took aim at Prime Minister Jacinda Ardern, saying the election was all about "a race of celebrity leadership".
He referred to the 1pm press conferences, often fronted by Ardern, as "televangelist – like gospel to the masses".
"Democracy, for a period of time, gave way to temporary tyranny."
That was the reality in a "Jacindamania world", Goodfellow said.
Discussing the speech on The Sunday Panel with Francesca Rudkin, journalist Jo McCarroll and ZB host Andrew Dickens both agreed that Key is on the right track, while Goodfellow's speech did not gel with the reality.
She says that rather than focusing on what National needs to do differently from Labour, she says you can draw a lot of similarities between John Key and Jacinda Ardern - charismatic leaders very strong communication skills, and both are centrists. 
"For all the talk of a transformational government, we haven't seen much. That's what we need to see now - for things to happen."
However, Newstalk ZB host Andrew Dickens said that now isn't the time for transformation - and that's what New Zealanders want. 
"I reckon that Ardern, after three years, has figured a lot of this out, and the big old bravado talk they did in their first year will be out. Ever since Helen Clark, every Government has been a centrist government that has barely changed a thing. They've been a little bit socialist, a little bit capitalist, and that's just how New Zealanders like it." 
He says that National failed by not appealing to those in the centre, by focusing too much on tribalism. 
He then turned to the media, calling some of the coverage of the election "infectious, click-bait journalism".
LISTEN ABOVE