Sunday Panel: Have MIQ made the wrong choices on who to let in to NZ?
Author

Publish Date

Sun, 31 Jan 2021, 12:45PM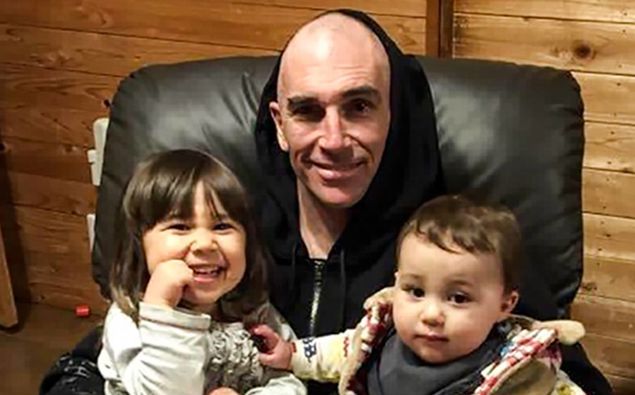 Sunday Panel: Have MIQ made the wrong choices on who to let in to NZ?
Author

Publish Date

Sun, 31 Jan 2021, 12:45PM
Trev Ponting could be back in New Zealand by Thursday, after MIQ reversed a decision which would have left the dying Kiwi stranded overseas.
Japan-based Ponting has terminal brain cancer, and all he wants is to get home to see his mother. But an initial application for emergency spots in managed isolation for the 46-year-old, his wife Aiko and their two young children was turned down yesterday.
Just before 6pm tonight, the family found out that decision had been reversed, Ponting's ecstatic sister, Yvonne Ponting, told the Herald.
"I'm absolutely relieved and overwhelmed and excited and scared. I haven't got enough words, I'm running out of thank yous for all the people who supported us."
She'd already spoken to her brother via video call, which she described as "emotional".
"He's aware but he needs reminding because his short-term memory is shot. But he knows he's coming home.
"He said something like, 'I've been told that I'm coming home' and we said, 'Yeah you are, bro. Yeah you are'."
The initial decision turning down the family of four prompted a plea for help from Ponting's Christchurch-based family, particularly after it emerged children's entertainment group The Wiggles had hurriedly been granted MIQ spots for 12 of their crew ahead of a nationwide tour.
Ponting, who has lived in Japan for 20 years, had told them his dying wish was "to be with his mum", Yvonne Ponting said.
"He has said to us: 'I just want to be with my mum'."
The case has been compared to The Wiggles, with the band granted spots in managed isolation as their nationwide tour kicks off in March.
A Managed Isolation and Quarantine spokesperson told the Herald the children's group has been granted vouchers for March.
"The vouchers will be allocated out of rooms set aside for contingencies.
"This is the most practical solution to ensure returning New Zealanders and critical workers don't miss out on spaces in managed isolation and ensure that no eligible travellers under the emergency allocation process miss out, whilst finding a pragmatic solution to this situation."
The spokesperson said this was a very unusual situation.
"It is important to highlight that just because someone gets a visa to travel to New Zealand this does not mean we automatically give them a voucher in managed isolation."
Listen above as Frances Cook and Liam Hehir join Tim Beveridge on The Sunday Panel to discuss this and the rest of the week's news.