Stephanie Land discusses her new book Maid
Author

Section

Publish Date

Wednesday, 20 March 2019, 9:38PM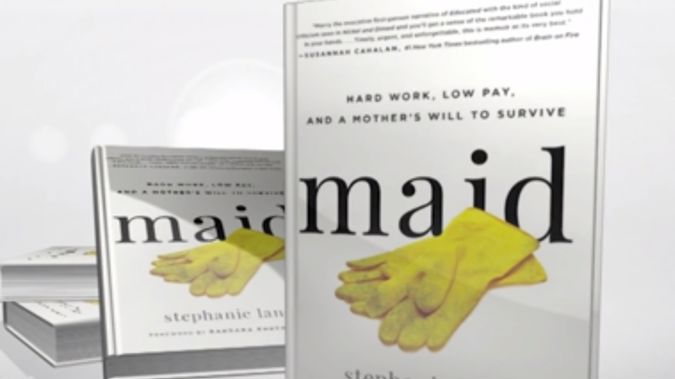 It's been ten years since author Stephanie Land escaped an abusive relationship and moved with her then nine-month-old daughter, Mia, into a homeless shelter.
What followed was years of hardship and struggle as Stephanie worked in low paying jobs as a house cleaner and relying government assistance. 
Throughout this time, Stephanie worked her way through a degree in writing at University, and earlier this year her memoir Maid landed at number 3 on the New York Times Best Sellers List.
She joined Francesca Rudkin to discuss her remarkable story and how it informed her new book.