Shipping industry expert surprised by the Suez Canal blockage
Author

Publish Date

Sun, 28 Mar 2021, 10:10AM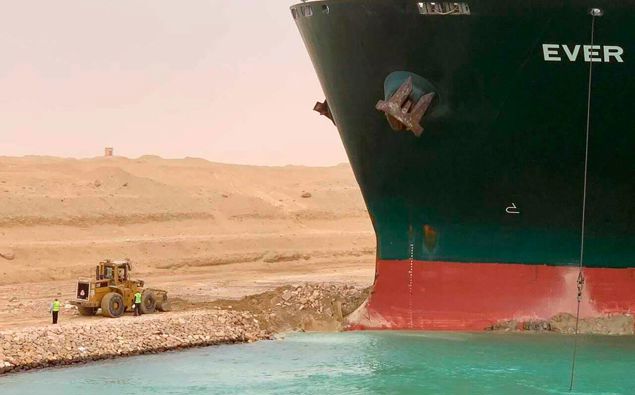 Shipping industry expert surprised by the Suez Canal blockage
Author

Publish Date

Sun, 28 Mar 2021, 10:10AM
The grounding of the Ever Given cargo ship in the Suez canal has captivated the world - but one expert is not surprised it has happened. 
The sight of the 400-metre ship, with a total tonnage of 220,000 tons, stuck the width of the canal, while tugboats and dredgers attempt to free it has created many a meme as well as concerns, as it highlights the fragility of the global shipping industry.
About 12 percent of global trade flows through the canal, with about $9.6 billion dollars of goods travelling the 193-kilometre journey every day.
Rose George is a journalist and author who has extensively researched the global shipping industry for her book Ninety Percent of Everything. As part of that she has sailed on a cargo ship down the Suez canal - and her experience has given her a different perspective on the disaster.
She told Francesca Rudkin that while it's surprising as it has never happened before, but it makes sense. 
"Since 2010, ships have been getting bigger and bigger. The canal is big enough, but because the Ever Given is so big, it's longer than the canal is wide, that's the problem."
She says that the pressure is on to move it.
"They were hoping high tides today would lift up the ship, because obviously with 20,000 containers it's going to be pretty low in the water, but obviously that hasn't been enough."
LISTEN ABOVE