Leadership expert: There is an everyday hero in each of us
Author

Publish Date

Sun, 10 Oct 2021, 11:15AM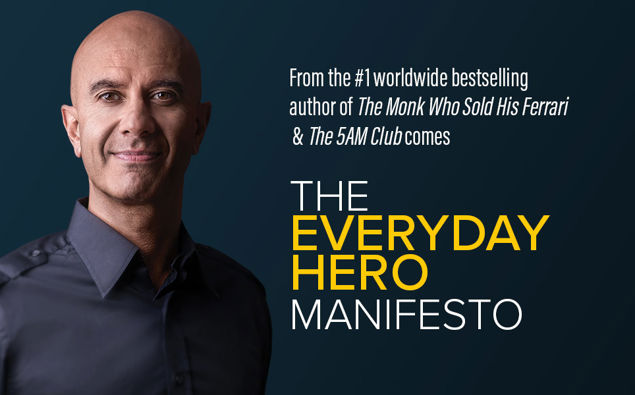 Leadership expert: There is an everyday hero in each of us
Author

Publish Date

Sun, 10 Oct 2021, 11:15AM
Robin Sharma has devoted his life to helping people reach their true potential. 
He's a world-renowned leadership expert, working alongside some of the most successful people - rockstars, royalty, billionaires and many celebrity CEOs – the likes of NASA, Nike and Microsoft. 
He's also a best-selling author with self-help books that have sold more than 20 million copies worldwide, making him one of the most widely read authors on the planet. 
Robin Sharma's new book is Everyday Hero Manifesto. 
He told Francesca Rudkin his book is about the heroism that lives within each of us.
"I deeply believe, and I share the methods and tactics in the book, how so-called ordinary people can actually remember their heroism so they handcraft great lives in this messy, volatile world."
Sharma says the great leaders and true heroes have this great idea that makes them unkillable and are visionaries that are ridiculed before being revered.
LISTEN ABOVE