Mike van de Elzen's No Soak Christmas Cake
Author

Publish Date

Sun, 22 Nov 2020, 11:15AM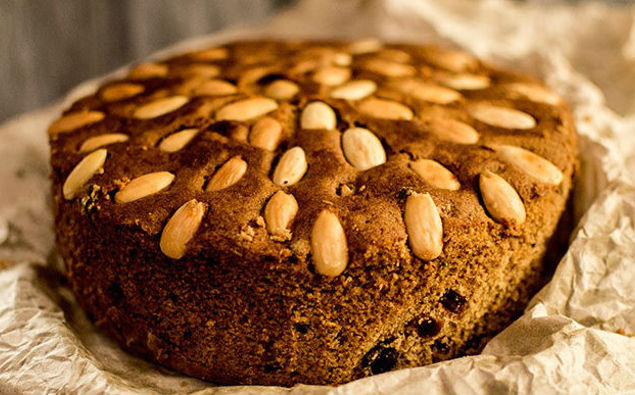 Mike van de Elzen's No Soak Christmas Cake
Author

Publish Date

Sun, 22 Nov 2020, 11:15AM
Mike's No Soak Christmas Cake
1 lemon, zested
1 orange, zested
350 gm castor sugar
300 gm raisins
300 gm currants
300 gm sultanas
200 gm mixed candied peel
500 gm plain flour
75 gm baking powder
1 pinch salt
100 gm ground almonds
8 eggs
50 gm blanched almonds
25 ml milk
75 ml brandy/dark rum (optional)
Cream butter and gradually work in the fresh citrus rind. Add the sugar and cream together until pale, light and fluffy.
Place raisins, currants, sultanas and mixed peel in a bowl.
Sift flour and salt together twice and add 50g of it to the mixed fruit. Mix well to cover all.
Add the ground almonds to the butter and sugar and mix well, then gradually add the eggs one at a time, beating well after each addition.
Gradually fold in half the remaining flour, then the fruit little by little. Fold in the rest of the flour. (At this point add the alcohol if using it)
Spoon the mixture into greased and lined cake tin and smooth the surface using the back of a the spoon, briefly soak the almonds in the milk and arrange close together in neat circles on top of the cake
Bake at 170 C for 45 minutes then continue cooking until done. Lower the oven temperature to 160 C/ 130 C fan and cook for a further 60 minutes. Check after 50 minutes