Mike Van de Elzen: Xmas chocolate creme brulee
Author

Publish Date

Sun, 5 Dec 2021, 11:43am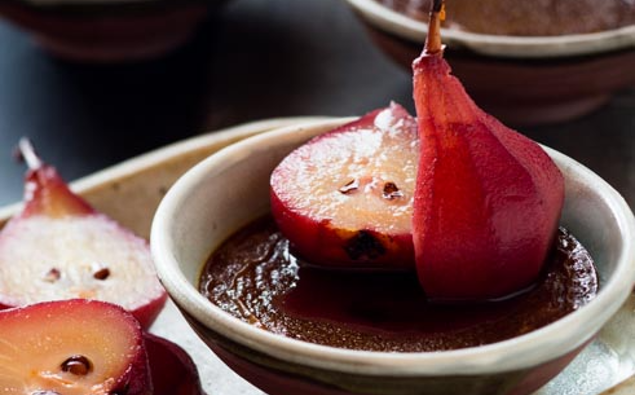 Follow the podcast on
Mike Van de Elzen: Xmas chocolate creme brulee
Author

Publish Date

Sun, 5 Dec 2021, 11:43am
Mike's website – www.vandeelzen.com 
Carrying on with my  "Make Xmas Day Easier" theme.  
Today want to share with you a great little dessert for Xmas day. No only are they super easy to make, they can also be stored for up to 4 days making them perfect for getting ahead.  
I'm talking about creme brûlée. Whilst I have spoken about other flavours before, today I have a recipe for a chocolate creme brûlée. The chocolate not only adds a rich layer of flavour, it also helps with the setting. Ensuring they always work. 
I find that Whittakers Dark Ghana with its cocoa levels at 72% is perfect for these. Which is not only affordable its available from most supermarkets.  
But feel free to change it out if you want. Try going down to Dark chocolate with its 50% cocoa or even over to white chocolate, but be careful it doesn't get too sweet. 
Change the fruits out also, poached strawberries, pineapple, kiwifruit, berries or poach some pears in a bit of mulled wine or even some brandy! 
Chocolate creme brulee 
Cook time: 35 minutes 
Prep time: 10 minutes 
Serves 6 
Ingredients:  
4 tbsp caster sugar  
100g good quality dark chocolate  
1/2 tsp vanilla paste  
5 egg yolks  
1 whole egg  
6 tbsp caster sugar (for the caramel top) 
Instructions: 
Preheat oven to 140*C (NOT fan-forced).  
Place cream, sugar, chocolate and vanilla in a saucepan over medium heat.  
Cook, stirring constantly, for 5 minutes or until hot (do not allow to boil).  
Remove saucepan from heat.  
Whisk egg yolks, vanilla paste and whole egg in a heatproof bowl until well combined.  
Pour hot milk mixture over egg yolk mixture, stirring constantly.  
Skim all bubbles off the surface then pour into 6 small ovenproof bowls.  
Place bowls in a deep roasting dish, then pour boiling water into the bottom of the dish until it reaches halfway up the bowls.  
Very carefully place the roasting dish in the oven and cook for 35 minutes.  
Remove the crème brulee form the oven and allow to cool before placing into your fridge to chill.