Mike Van de Elzen: Tarragon Bearnaise with sirloin
Author

Publish Date

Sun, 14 Nov 2021, 12:52pm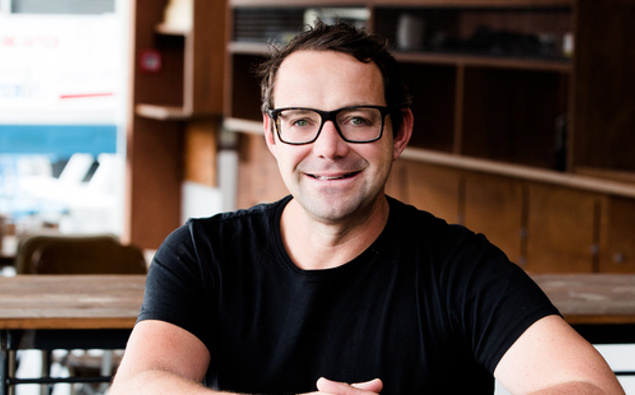 Follow the podcast on
Mike Van de Elzen: Tarragon Bearnaise with sirloin
Author

Publish Date

Sun, 14 Nov 2021, 12:52pm
So this week we are firing up the BBQ and cooking steak with Béarnaise, 
I would like to introduce everyone to the wonderful world of the béarnaise sauce. 
The first time I prepared this sauce was whilst working at my first ever kitchen job some 35 years ago! We made some 30 litres of it every day.  
Today, béarnaise and hollandaise are as popular as ever. Think of it as a cooked mayonnaise or super flavoured egg sauce with richness and a certain power to lift everything you serve with it. 
Not only steak, but asparagus and sautéed greens! 
Tarragon Bearnaise w sirloin 
Bearnaise 3 eggs, separated  
1/2 cup malt vinegar  
1/2 cup water  
1 pkt fresh tarragon, reserve 6 leaves for later  
1/2 white onion, peeled and sliced  
2 cloves garlic, crushed  
2 bay leaves  
6 peppercorns  
1 tsp Worcestershire  
280gm unsalted butter, melted over a low heat  
Sea salt and cracked pepper 
Remove the steaks from the packet and allow to come up to room temperature.  
To make the bearnaise, start with the all-important reduction. In a small pot combine the vinegar, water, tarragon, onion, garlic, bay leaves and peppercorns. Bring to the boil and turn down to simmer for 5 minutes. Turn the reduction off and allow to infuse for 5 minutes. Before straining through a sieve. You should have 1/3 of a cup. Top up with a touch of water if your short.  
Bring a medium pot 1/2 full with water to the boil and turn down to a simmer. Then take a medium sized heat proof bowl and tip in the egg yolks and the reduction. Place over the simmering water and whisk continuously until the eggs start to cook. This will happen quickly after about a minute. Once the eggs start to come away from the side of the bowl. Turn the heat off and whilst still whisking slowly pour in the melted butter, leaving the white butter milk behind. Once added remove from heat. Add in the Worcestershire, season with salt, pepper and finally the remaining leaves of tarragon which has been chopped. Season and cook your sirloin to a desired cooking and allow to rest.  
Serve alongside the steak and a good amount of Bearnaise sauce.