Mike van de Elzen: Snapper wrapped in prosciutto and a warm lentil salad
Author

Publish Date

Sun, 28 Mar 2021, 11:05am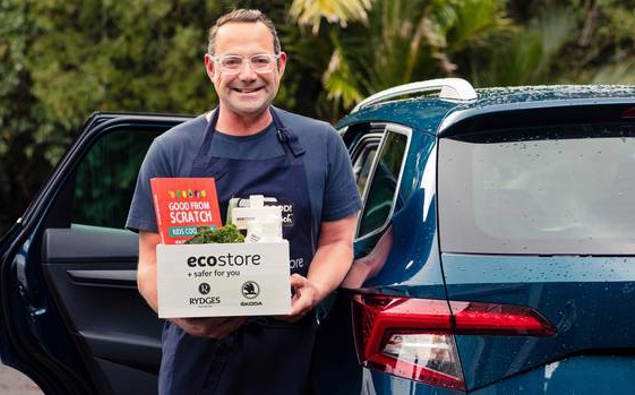 Follow the podcast on
Mike van de Elzen: Snapper wrapped in prosciutto and a warm lentil salad
Author

Publish Date

Sun, 28 Mar 2021, 11:05am
Snapper wrapped in prosciutto & a warm lentil salad
800gm snapper fillets
4 slices of prosciutto
1 cup Le puy lentils
2 cloves garlic, crushed
1 small onion, chopped
1 small knob ginger, peeled and chopped finely
1Tbsp Cardamon seeds, crushed
2 large ripe tomatoes
500ml Chicken stock
1 small pkt corinader leaves
50g butter
2 tspn Crème fraiche
Juice of a Lemon
Salt
Sliced red chili if you wish
Place the lentils into a pot of water and season with a pinch of salt. Bring to the boil and cook until tender.
 Fry garlic, ginger, onion in oil until golden. Add cardamon seeds and cook for a few seconds. Add chopped tomato to pan, then stock & the lentils. Cook for 10 minutes.
Chop up the corinader and mix in the lentils along with the butter, cream fraiche, lemon juice.
FOR FISH
Wrap the snapper in large slice of prosciutto & wrap in cling film for on hour to retain the shape.
Pan fry until cooked. Spoon some lentil mixture onto a platter and then place the snapper on top.
Garnish with some finelly sliced red chili and any left-over corinader