Mike van de Elzen: Sauces and dressings to boost Christmas Day dining
Author

Publish Date

Sun, 12 Dec 2021, 10:23AM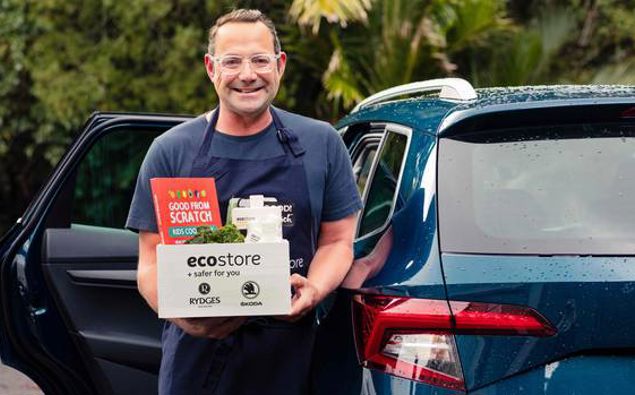 Follow the podcast on
Mike van de Elzen: Sauces and dressings to boost Christmas Day dining
Author

Publish Date

Sun, 12 Dec 2021, 10:23AM
Mike's website – www.vandeelzen.com 
This week is the second to last week before 2021 comes to an end so I'm giving you my easy tips around making Christmas Day dining a little less stressful!
Today I want to give you a selection of dressings that will help you boost your sides, salads and roasted meats.
Sauces and dressings can make such a big difference, they help to boost the flavour of all your dishes including roasted vegetables, BBQ Meats, Roasted Turkey, and Salads. 
They can also allow you to be creative and make your sides unique avoiding the high sugar and salt alternatives. 
So today I want to run you through a couple of my favourite flavour boosters:
Hazelnut dressing 
2 x 10cm sprig rosemary  
pinch flaky sea salt  
1/2 cup roasted hazelnuts, whole  
4 tbsp balsamic vinegar  
2 tbsp brown sugar  
6 tbsp oil 
Remove leaves from rosemary and place in a mortar and pestle. Grind together with flaky salt. Place in a bowl with all other ingredients and mix well. 
Chimichurri 
1/4 cup fresh oregano leaves  
1 tbsp dried oregano leaves  
4 cloves garlic, crushed  
3 red onions, finely chopped  
2 dried chilli, crushed  
1/2 tsp cracked pepper  
1/4 cup red wine vinegar  
1/2 cup grapeseed oil  
sea salt 
Lightly chop up the fresh oregano, place into a bowl before quickly covering with the oil to stop the discolouring.  
Add in the garlic, dried oregano, red onions, chilli and pepper. Pour over the red wine vinegar and stir to combine. 
Spent Lemon dressing 
4 lemons  
350 ml grapeseed oil  
1 egg yolk  
2 tbsp cider vinegar  
1 tbsp honey  
½ tsp Dijon mustard  
pinch of salt 
Cut the lemons in half and squeeze the juice into a pot along with the smashed lemon. Cover the lemon with the oil and gently heat over a low heat. (not above 60*C) for 10 minutes. Turn off and allow to cool before straining. In a small bowl whisk the egg yolk with the vinegar, honey, Dijon and salt. Slowly add the oil until well combined. 
Lemon gremolata 
3 lemons  
3 cloves garlic, crushed  
1 cup parsley, chopped  
2 tbsp grapeseed oil  
sea salt  
cracked pepper 
Zest the lemons and then juice into a bowl, add the oil  
Add the crushed garlic and chopped parsley  
Season well