Mike van de Elzen: Parmesan Gnocchi
Author

Publish Date

Tue, 25 May 2021, 8:25pm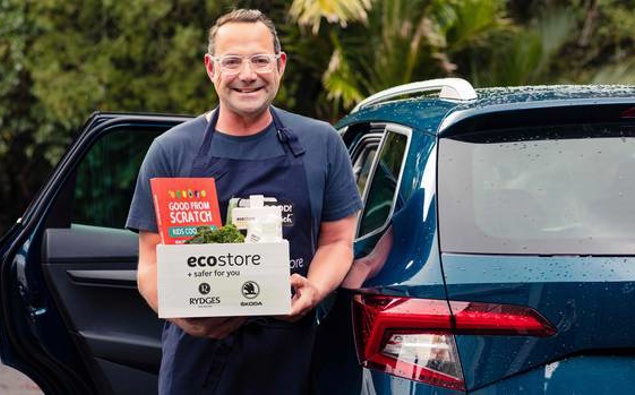 Follow the podcast on
Mike van de Elzen: Parmesan Gnocchi
Author

Publish Date

Tue, 25 May 2021, 8:25pm
Parmesan Gnocchi
300gm bread flour
450ml milk
100gm butter
1 tsp salt
6 eggs
1 cup grated parmesan
1 cup fresh herbs, chopped
2 tbsp butter to finish
1 lemon, cut in half
Heat the milk and butter over a low heat until just boiling. Add the sifted flour and stir vigorously with a wooden spoon.
Reduce the heat and cook for a couple more minutes. Transfer the mix into stand mixer and with a paddle attachment, set the mixture to a medium speed and add in the salt and eggs one at a time and finally the parmesan cheese.
Transfer the mixture to a piping bag. Take a piece of string and tie it onto each handle across a large pot. Fill with salted water and bring to the boil. Pipe the gnocchi into the water cutting it off every 2cm with the string. Cook for 4 minutes or until they start to float. Remove the gnocchi onto an oiled tray and place into the fridge. To finish heat a fry pan with a touch of oil and add in a layer of gnocchi. Sauté for 30-40 seconds, finally add in the chopped herbs and butter.
Saute the gnocchi till the butter starts to colour into a light brown and then squeeze in the juice of a lemon.
Serve