Mike van de Elzen: Mike's Leftover Pies
Author

Publish Date

Sun, 18 Jul 2021, 12:54pm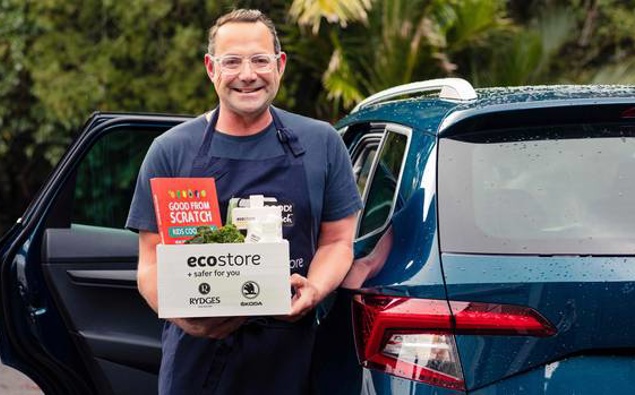 Follow the podcast on
Mike van de Elzen: Mike's Leftover Pies
Author

Publish Date

Sun, 18 Jul 2021, 12:54pm
MIKE'S LEFTOVER PIES (serves 4)
1 tbsp cooking oil
1⁄2 onion, sliced
1 clove garlic, crushed
2 portobello mushrooms, sliced
12 cherry tomatoes
250g leftover cooked meat, cut into strips
1 tsp Dijon mustard
pinch each of white pepper and salt
1 sheet puff pastry, cut into 10cm rounds
Topping
2 cups peeled and chopped potatoes
3 tbsp milk
pinch each of white pepper and salt
1 tbsp grated Parmesan
Method
Preheat oven to 180°C.
Heat a heavy-based frying pan, add oil and then onion and garlic, and stir-fry for 2 minutes. Add mushrooms and continue to cook for another 2–3 minutes, before adding cherry tomatoes, cooked meat and finally mustard. Season, then remove from heat and cool.
Place the raw potatoes into a pot, just cover with cold water and add a touch of salt. Bring to the boil and simmer until a knife passes cleanly through. Drain immediately and cover lightly with a tea towel for 5 minutes to steam-dry. While the potatoes are still hot, mash them while slowly pouring in the milk, season with salt and add half the Parmesan.
Pile meat mixture into the centre of each pastry round, spoon potato mixture on top and sprinkle with remaining Parmesan. Brush the outside of the pastry rounds with beaten egg. As the pies bake, the pastry will rise, holding them together.
Bake for 12 minutes, or until golden.