Mike van de Elzen: Meatballs in tomato sauce with polenta
Author

Publish Date

Sun, 2 May 2021, 10:58am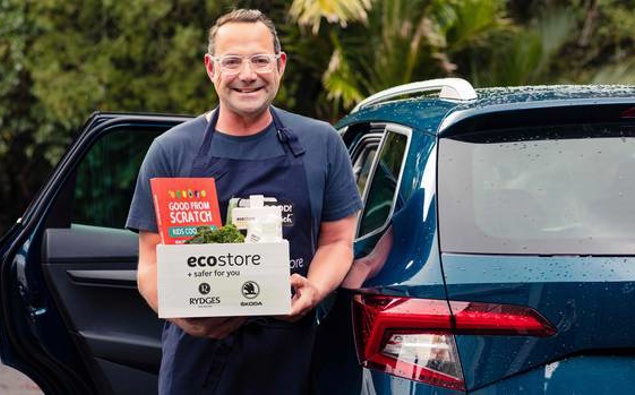 Follow the podcast on
Mike van de Elzen: Meatballs in tomato sauce with polenta
Author

Publish Date

Sun, 2 May 2021, 10:58am
Meatballs in tomato with polenta (serves 4) 
Prep time: 15 mins 
Cooking time: 30 mins 
1 small onion, finely diced 
500g pork mince 
1 ½ cups grated pumpkin 
2 cloves garlic 
½ tsp white pepper 
1 tbsp Dijion mustard 
4 tbsp breadcrumbs 
2 tbsp olive oil 
4 tbsp finely grated parmesan  
Preheat oven to 180*. Mix the first 8 ingredients in a large bowl until well combined. Form into balls. Heat oil in an oven-proof frying pan and fry meatballs until lightly browned. Pour the hot tomato sauce over meatballs. Bake in oven for 30 minutes. 
Polenta  
Prep/cooking time: 10 mins 
1 ltr water 
280g quick cook polenta 
½ cup finely grated parmesan 
200g mascarpone 
salt  
pepper 
Bring water to the boil in a large saucepan. Sprinkle in polenta while whisking. Cook for 6-8 minutes or until thick, stirring continuously. Remove from heat and stir through parmesan, mascarpone. Season and serve immediately.  
Tomato sauce (makes 3 cups) 
Prep time: 5 mins 
Cooking time: 15 mins 
1 large onion, chopped 
3 cloves garlic, diced 
1 tbsp olive oil 
½ cup chopped herbs – parsley, rosemary and thyme 
2 x 400g tins crushed tomatoes 
salt 
pepper 
Heat olive oil in a large, heavy-based saucepan. Sauté onion and garlic until soft but not coloured. Add herbs and cook for a further 1-2 minutes. Deglaze saucepan with tomatoes and simmer until reduced by half. Season to taste. 
To serve: spoon meatballs and sauce over polenta. Garnish with grated parmesan and basil.