Mike van de Elzen: Lemon pistachio loaf
Author

Publish Date

Sun, 30 May 2021, 11:25am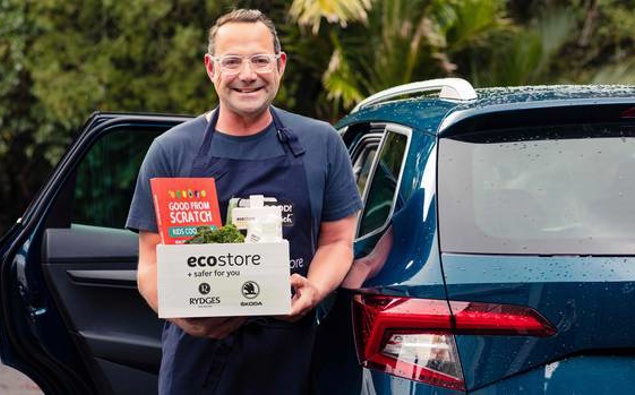 Follow the podcast on
Mike van de Elzen: Lemon pistachio loaf
Author

Publish Date

Sun, 30 May 2021, 11:25am
Prep time: 10 minutes
Cook time: 50 minutes
3 large eggs
1 cup plain yoghurt
Zest from one lemon
½ cup vegetable oil
2 Tbsp lemon juice, plus the juice of two extra lemons for the glaze.
1 ½ cups flour
2 tsp baking powder
1 cup caster sugar
Pinch of salt
½ cup pistachios or almond, roasted and chopped
Preheat oven to 180 degrees, grease a 22cm x 12 cm loaf tin. Combine the eggs, yoghurt and whisk, drizzle in oil
Add the lemon juice; add the flour, baking powder, salt and stir. (Mixture will be a bit lumpy, but that's ok)
Pour batter into the cake loaf and bake for 50 minutes, or until a toothpick removes clean. If the loaf is getting too much colour in the final minutes just drape a piece of tin foil over the top.
Turn out onto a cake rack.
To make a lemon glaze, juice the extra two lemons and add to icing sugar and pour over the top of the loaf. Finish with chopped pistachios and some soft cream if you wish.