Mike van de Elzen: Lamb rump curry with homemde naan
Author

Publish Date

Sun, 15 Nov 2020, 11:18AM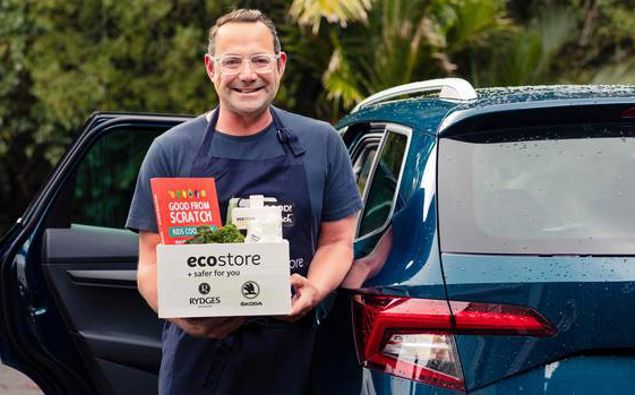 Mike van de Elzen: Lamb rump curry with homemde naan
Author

Publish Date

Sun, 15 Nov 2020, 11:18AM
Lamb rump curry w homemde naan
½ cup curry paste
½ cup natural unsweetened yoghurt
juice of ½ lemon
4 large lamb rumps, fat trimmed
Curry paste
1 onion, roughly chopped
6 cloves, whole
2 bunches coriander, stalks only, keep the tops for later
2 tbsp mild curry powder
½ tsp turmeric
½ tsp chilli powder
1 tsp salt
Handmade naan
500g plain flour
1 tsp salt
1 tsp sugar
½ tsp dried yeast
100ml milk
150ml natural unsweetened yoghurt + 2 tbsp to brush over naan
2 tbsp butter, melted
Preheat oven to 190*C. Mix curry paste, yoghurt and lemon juice in a large bowl. Coat the lamb rump evenly. Heat an cast iron frying pan over high heat. Sear lamb on both sides then put pan in oven for 12 minutes. Remove from oven and rest for 5-10 minutes.
To serve: slice lamb and serve on naan. Garnish with fresh coriander.
For the curry paste: Blitz all ingredients together to a paste.
For the Naan Mix: first four ingredients together in a large bowl. Heat milk until lukewarm then whisk in yoghurt. Add melted butter and mix well. Slowly pour wet ingredients into flour and mix. Knead until mixture becomes a springy dough. Cover bowl with damp, clean tea towel and leave in a warm place to rise for 15 minutes.
Divide dough evenly into 12 balls, cover and set aside for another 15 minutes. Now turn grill onto medium heat and place a large baking tray underneath to heat up. Flatten dough balls and form into large teardrop shapes.
Brush with extra yoghurt, place on hot baking tray and grill for 2-3 minutes each side until golden. Watch carefully as naan breads can burn quickly.