Mike van de Elzen: Classic potato gnocchi with mushroom truffle cream
Author

Publish Date

Sun, 1 Nov 2020, 11:05AM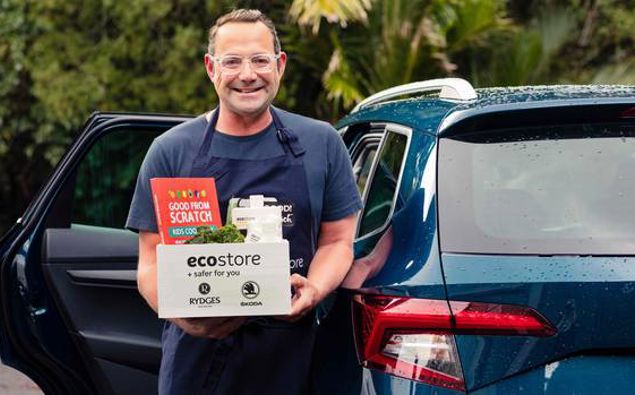 Mike van de Elzen: Classic potato gnocchi with mushroom truffle cream
Author

Publish Date

Sun, 1 Nov 2020, 11:05AM
Classic potato gnocchi w mushroom truffle cream
3 medium white potatoes
2 egg yolks
3 Tbsp flour (plus extra for rolling dough)
6 cloves garlic, peeled and crushed
6 field mushrooms
2 tbsp truffle oil
1 cup cream
1 tbsp Dijion mustard
1 cup grated parmesan
2 tbsp oil flaky salt
Preheat oven to 200*C.
Bake the potatoes, skin on for 15-20 minutes.
Allow cooling slightly before removing the skins and whipping together with the egg yolks, flour and season. Divide the dough into 4 and roll each piece into roughly 2cm thick "sausages". Cut each of these into 3cm lengths.
Drop the pieces (about 6-8 at a time to ensure even cooking) into boiling salted water and cook for 3 minutes. Remove and refresh in iced water.
Peel the skins of the mushrooms and place upside down into a oven tray. Drizzle with a touch of oil and sprinkle of salt. Bake in the oven for 10 minutes before removing and slicing into thin strips.
Heat a cast iron pan and gently fry of the garlic before adding the mushrooms, cream and dijon mustard. Reduce by a touch before adding in the gnocchi.
Finally add in the truffle oil and parmesan. Serve as quickly as you can.