Mike van de Elzen: Cider risotto with broad beans, asparagus and poached chicken
Author

Publish Date

Sun, 4 Oct 2020, 11:10AM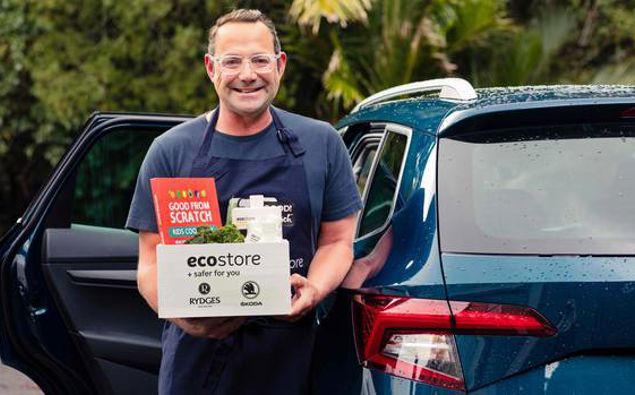 Mike van de Elzen: Cider risotto with broad beans, asparagus and poached chicken
Author

Publish Date

Sun, 4 Oct 2020, 11:10AM
Welcome to the best month of the year - October!
So many things are happening this month, not mention my birthday! But more so and exciting is the fact that we are entering into spring and all it beauty.
One of those spring veggies that are booming in our gardens are broadbeans, very much like the pea but just with allot more body and I think flavour.
There's a couple of things you can do with your broadbeans like a great pesto or tasty salsa but today we are using them as a key ingredient in our cider risotto.
Cider risotto w broad beans, asparagus and poached chicken
3 skinless chicken breasts
300ml apple cider
300 ml chicken stock
1 onion, finely chopped
2 cloves garlic, crushed
1 Tbsp oil
250g Arborio rice
100g butter
1/2 cup finely grated fresh parmesan
1 bunch asparagus, bases removed, cut into 3cm lengths
1 cup broad beans, fresh popped out of pods
Place the chicken breasts in a large heavy-based frying pan and cover with the cider and stock. Bring to the boil then reduce heat and simmer for 10 minutes. Remove the chicken from the pan and rest in a dish with a little of the cider stock. Blanch the beans and the asparagus in some lightly salted boiling water and refresh in an ice bath. Sauté the onion and the garlic together in a large frying pan. Add the rice and cook for two minutes while stirring. Gradually add the cider stock, a little at a time until the rice is al dente. Stir in the butter and the grated parmesan. Add the blanched vegetables and the watercress and stir to combine. Slice the poached chicken into strips and carefully mix into the risotto. Serve with some shaved parmesan and a drizzle