Australia trying to lure Kiwis over for a summer working holiday
Author

Publish Date

Sun, 13 Dec 2020, 12:03PM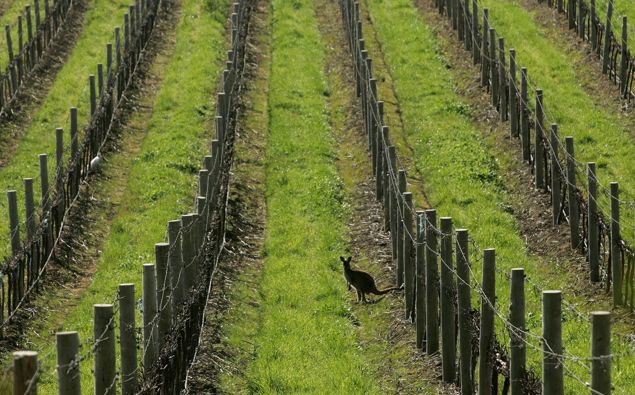 Australia trying to lure Kiwis over for a summer working holiday
Author

Publish Date

Sun, 13 Dec 2020, 12:03PM
Care to swap your 9-5 for an office in the outback? As the Tasman travel channel goes into action, some spectacular opportunities have also opened up for Kiwis looking for a challenge and a change in scenery.
How about a desk-free role with uninterrupted views of Uluru, or a chance to WFH in the white sands of the Whitsundays?
Tourism Australia has launched a new jobs board with a difference. Aimed at young travellers, the tourism authority wants to get New Zealanders back into Aussie states as travel restrictions ease. Linking young Kiwis with some seriously exciting jobs, it gives them the chance to pay their way around the country and help out sectors such as in tourism and hospitality which have been battered – first by bushfires, then by a pandemic.
With quarantine-free travel now a possibility in the direction of Australia, and work visas being granted to Kiwis arriving the country - there's nothing stopping you planning an Aussie OE.
Australia is looking forward to welcoming guest workers from across the ditch too. In 2019 nearly quarter of a million New Zealanders under 30 took up a job in Australia, spending $498 million as they went.
"Working Holiday Makers are the heart and soul of our tourism family here in the Whitsundays," says Sharon Smallwood, who runs the Whitsundays Charter Boat Industry Association.
There are few summer jobs more dreamy than crewing a sailboat in north Queensland. However, with most other nationalities still locked out of the country, sailboats and tour operators are desperate for New Zealanders to come and learn the ropes.
"Currently we have vacancies for anything from deckhands up to Master mariners," says Smallwood, who has seen many working-holiday visitors turn a summer stop-gap into a career. "For the right people it can be a pathway to further training in positions that are sought-after worldwide."
The Whitsundays is one of the areas most reliant on backpackers and working tourists, says the local tourism body Tourism Whitsundays. Not only in leisure industries, but regional crop work and agriculture also relies heavily on guest workers.
Though, many New Zealanders working in Queensland won't find themselves straying far leisure. 5 out of the top 10 most desirable locations in Australia are found in Queensland including the Gold Coast, Sunshine Coast, Brisbane, Cairns and Great Barrier Reef.
"The sky really is really the limit for young Kiwis wanting to work and play in the Whitsundays and we would welcome them to join our fleet," says Smallwood.
From coral reef conservation workers in Cairns, to cellar hands in South Australia's Barossa Valley, the jobs listings on Tourism Australia website span some of the country's most epic landscapes and enjoyable industries.
text by Thomas Bywater, NZ Herald