Hundreds of dead rats wash up on Westport beach
Author

Publish Date

Sun, 10 Nov 2019, 10:12AM
Hundreds of dead rats wash up on Westport beach
Author

Publish Date

Sun, 10 Nov 2019, 10:12AM
A rare phenomenon involving dead rats has left conservationists puzzled.
Hundreds of rat carcasses have washed up on Westport beaches on the west coast of the South Island over the past 48 hours.
DOC's Mark Davies says it's possible the rats were washed out of the hills by heavy rain following a recent 1080 operation, but he says it's a bit of a mystery.
"We certainly have got no real idea of how this got there, so we're just taking a precautionary approach to ensure there is no risk to the public or wildlife."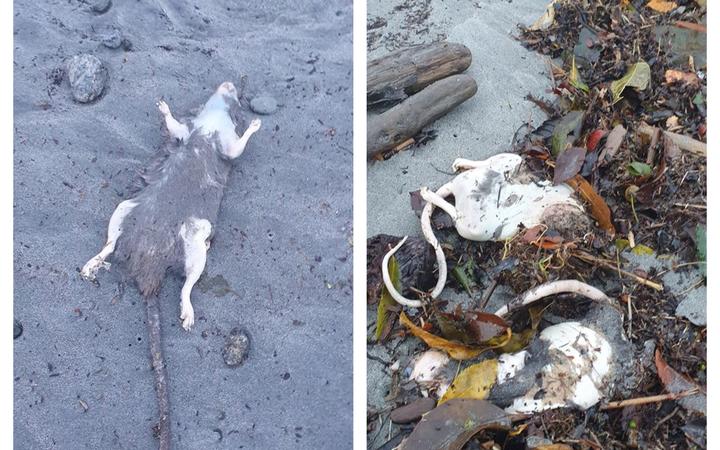 He says samples have been sent to Massey University for urgent testing.
"We'll get both autopsies and toxicology reports, and who knows what this will find."
In the meantime, signs have been posted warning people about the rats while work is underway to remove them.
People are being urged to take care and keep their dogs off the beaches.