Joan Mackenzie: The Quiet People and Greenwich Park
Author

Publish Date

Sun, 2 May 2021, 12:04PM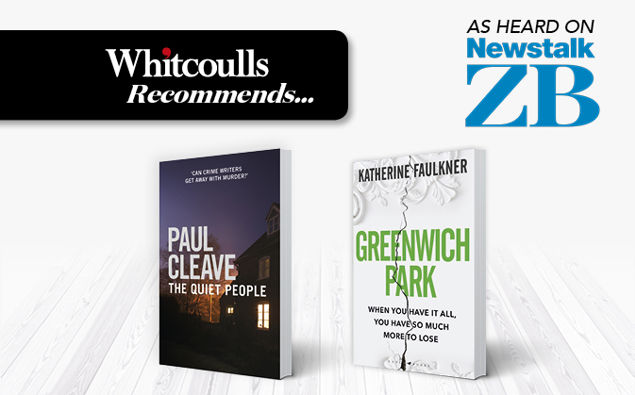 Joan Mackenzie: The Quiet People and Greenwich Park
Author

Publish Date

Sun, 2 May 2021, 12:04PM
The Quiet People by Paul Cleave
The latest from the New Zealand-based writer has a great premise – a husband and wife are thriller writers, and joke at a public appearance that they'd be able to set up the perfect murder. So when their son goes missing, the police assume they've done it.
Greenwich Park by Katherine Faulkner
Helen has it all – a lovely life and now a baby on the way. When she meets Rachel at antenatal classes she finds a new friend - but Rachel is unusual and erratic and increasingly entitled, until it seems she may be linked to Helen's life in unexpected ways – none of them good. It's a terrific psychological thriller with lots of the requisite twists and turns.
LISTEN ABOVE