Whitcoulls Recommends: The Great Realisation and The Covid Chronicles
Author

Publish Date

Sun, 20 Sep 2020, 12:08PM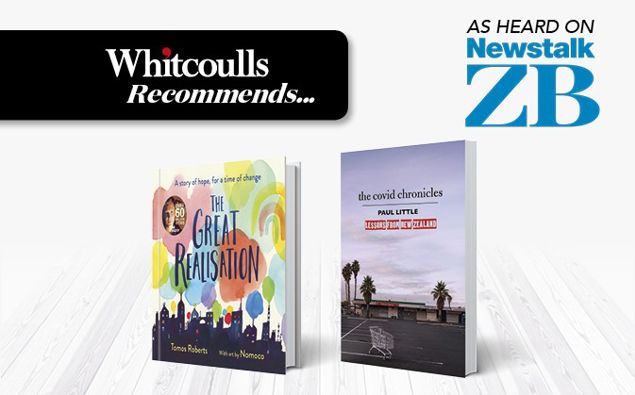 Whitcoulls Recommends: The Great Realisation and The Covid Chronicles
Author

Publish Date

Sun, 20 Sep 2020, 12:08PM
The Great Realisation by Tomos Roberts
This is essentially a kids picture book, a poem, although it's more than that – something for everyone to read and reflect on, about the Covid pandemic, what made it happen and what kind of world we want to come from it. The author wrote it for his young siblings, and eventually posted it and it went viral on YouTube has been watched literally tens of millions of times.              
The Covid Chronicles by Paul Little
Paul spoke to a number of people throughout the New Zealand Covid period about their experiences of that time, starting two months before lockdown all the way through to Level 2. He spoke to each of his participants once a week and it's a really moving scenescape of how people from various backgrounds and circumstances got through it. What really struck me was how much I'd forgotten, and so quickly afterwards. How fast it all happened – such acceleration into Level 4, the decisions that were being made by officials and how they impacted us all. It's really compelling reading – once I picked it up and started I couldn't put it down.